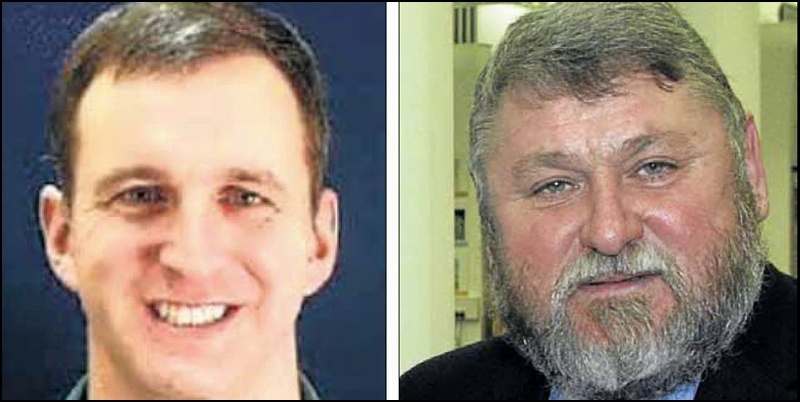 A university once threatened with merger has given a clear signal of its long-term independence by appointing a new principal.
Abertay University in Dundee has not had anyone in the key position since Professor Bernard King was suspended from the post in January 2011 amid bitter internal feuding. He subsequently retired.
At one point last year the damaging situation looked set to lead to the institution's demise, as strong rumours circulated that Abertay was to be merged with its city neighbour Dundee University.
But a groundswell of public opinion led by The Courier saw off that threat and Tuesday's news of a new principal will provide reassurance to staff and students about the future.
Professor Nigel Seaton, formerly of Edinburgh University, was officially appointed as the new principal and vice-chancellor of the university on a salary of £161,950, a considerable reduction on the £230,000 once earned by Professor King.
Professor Seaton (51) said it is "an honour" to be appointed to the role.
He added: "I look forward to working with colleagues, and with our students, to build on Abertay's record of success in education, research and knowledge transfer, and to joining the wider community in the city of Dundee."
Chair of court Nigel Hawkins praised Professor Seaton and also expressed gratitude to vice-principal Professor Nicholas Terry and Professor Steve Olivier for helping to steer the university through its recent challenges.
The chancellor of the university, Lord Cullen of Whitekirk, said: "I am delighted to welcome Professor Seaton on his appointment as principal and vice-chancellor and look forward to his leading the university to further achievement and the enhancement of its reputation as a centre of excellence".
Professor Seaton, who is former senior deputy vice-chancellor of the University of Surrey and former vice-principal of Edinburgh University, will take up his new appointment on August 20.
He gained his BSc (Hons) in chemical engineering at Edinburgh University in 1982 and his MSE and PhD at the University of Pennsylvania in 1986.
He then worked as a research engineer with Atkins Research and Development and BP.
From 1989 to 1997 he was a lecturer in chemical engineering at Cambridge University and fellow, tutor and director of studies in chemical engineering and natural sciences at Clare College. He was visiting professor at Cornell University from 1996 to 1997.
From 1998 to 2008 at Edinburgh he was firstly head of the school of chemical engineering, becoming head of the division of engineering, then the Institute for Materials and Processes.
From 2003 to 2007 he was dean of undergraduate studies, College of Science and Engineering. He then became assistant principal (taught programme development) and later vice-principal (academic).
In 2008 he moved to the University of Surrey, firstly as deputy vice-chancellor (academic development) and then as senior deputy vice-chancellor, when he was responsible for the academic activities of the university as well as strategic planning, student recruitment, internationalism, and the library and controlled a budget of £110 million.
The news of his Abertay appointment was welcomed by Jenny Marra, the Labour MSP who campaigned to keep Dundee's two distinct universities separate.
"It signals a new chapter for Abertay as they have seen off the threat of merger and are forging their way ahead," she said.
"Nigel Seaton's engineering background is particularly fitting for the former Dundee Institute of Technology and the strengths that Abertay graduates continue to display in technology. I look forward to welcoming the new Abertay principal to Dundee."
The news was also welcomed by Dundee City West MSP Joe FitzPatrick, who said: "Professor Seaton brings a lot of experience to the role. I look forward to meeting him and hearing of his plans for the future."