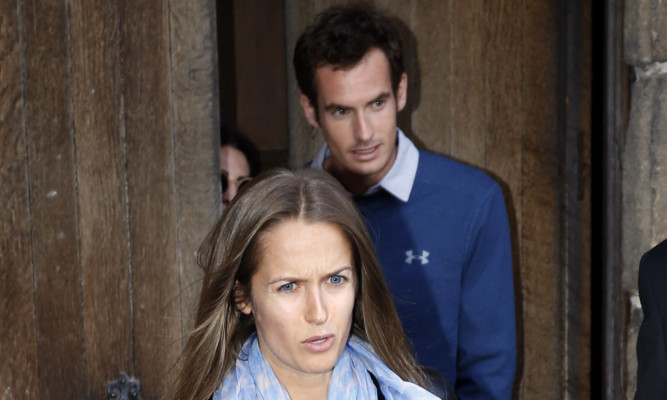 Scotland's "royal wedding" is expected to provide Dunblane with a tourism spin-off for years to come.
Tennis star Andy Murray's long-awaited marriage to Kim Sears is set to attract thousands of wellwishers as the couple prepare to get married at 4.30pm today in Dunblane Cathedral.
Murray last night admitted he did not have a stag do before his wedding.
The former Wimbledon champion was spotted with sweetheart Kim Sears making a final inspection at the cathedral where they will tie the knot.
Murray said: "There was no stag do."
He added: "I'm not nervous. I'm feeling really calm about it. I'm doing fine and looking forward to it."
Best man Ross Hutchins, who was also at the cathedral, said: "We're all really excited."
Murray's parents Judy and Will Murray, and brother Jamie, were also spotted at the cathedral.
Meanwhile, the town's High Street was a hive of activity as paparazzi flocked eager for a glimpse of the couple, while camera crews from around the world tried to work out the best spots to capture the event.
Chairman of VisitScotland Mike Cantlay said: "The impact the wedding industry has on tourism itself is significant, but more than that it gives us an opportunity to showcase Scotland to guests who may never have made the trip before and turn their time here into a holiday.
"The global exposure that comes with a celebrity wedding can only be a good thing for tourism."
Dunblane Cathedral minister the Rev Colin Renwick, said: "Andy is one of Dunblane's own and there is genuine affection and pride in Andy and also a great affection for Kim too.
"It's been described as the nearest Scotland will have to a royal wedding."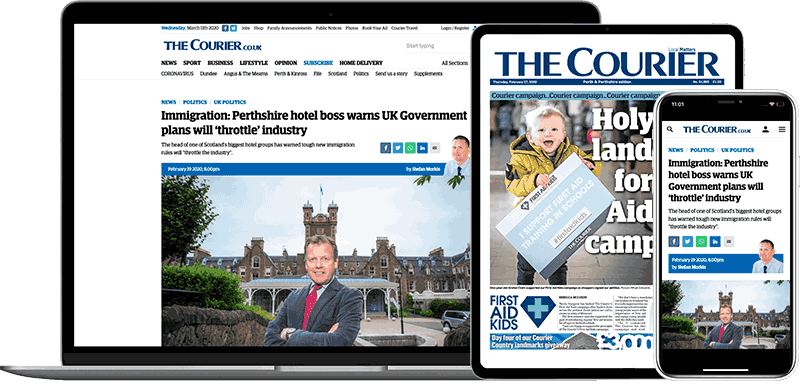 Help support quality local journalism … become a digital subscriber to The Courier
For as little as £5.99 a month you can access all of our content, including Premium articles.
Subscribe