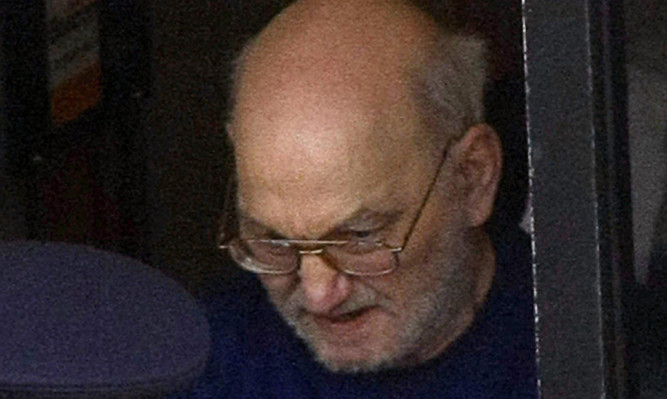 Serial child killer Robert Black was likely to have been charged with the murder of Genette Tate in weeks, police have said.
The Scottish-born sex attacker, 68, died in non-suspicious circumstances in Maghaberry high security jail in Northern Ireland.
He was serving multiple life sentences for the murders of four schoolgirls in the 1980s and a number of other crimes.
Black, a delivery driver who stalked the roads of the UK searching for victims, has long been suspected of murdering 13-year-old Genette.
Genette, a newspaper delivery girl, vanished from a rural lane in Aylesbeare, Devon, in August 1978. Her body has never been found.
Detective Superintendent Paul Burgan, of Devon and Cornwall Police, said Black was "weeks" away from probably being charged with her murder.
"The reinvestigation into Genette's murder started back in 2014 following a court of appeal hearing in 2013," Mr Burgan said.
"We have had a team of 10 working on that extensively for the past two years.
"We were in the process of submitting a full evidential file to the Crown Prosecution Service (CPS), which would have been submitted in February of this year.
"In earlier indications, the CPS has said that in all probability, we would have charged Robert Black with Genette's abduction and murder.
"We were waiting for a final charging decision from them when the file went to them."
Mr Burgan said that he expected the charging decision from the CPS to come in "weeks rather than months".
The force will still submit the file to the CPS for a charging decision for Genette's family, he added.
Black's reign of terror was ended in 1990 when he was caught red-handed by police with a barely alive six-year-old girl hooded, bound, gagged and stuffed in a sleeping bag in the back of his van in the Scottish village of Stow. He had sexually assaulted her moments earlier.
Once in custody detectives were able to link the predator to a series of unsolved crimes in the previous decade.
In 1994, Black was found guilty of three child murders in the 1980s – those of 11-year-old Susan Maxwell, from the Scottish Borders, five-year-old Caroline Hogg, from Edinburgh, and Sarah Harper, 10, from Morley, near Leeds – as well as a failed abduction bid in Nottingham in 1988.
In 2011, he was found guilty of the 1981 murder of nine-year-old Jennifer Cardy, from Ballinderry, Co Antrim.
There was new hope of a prosecution for Genette's murder after Black lost an appeal against his conviction for Jennifer's murder.
"The appeal court ruling was a game changer for us," Mr Burgan said.
"The court of appeal ruled that Black's offending was so unique that bad character evidence could be used to identify the offender at the scene.
"That enabled us to reinvestigate Genette's murder in 2014."