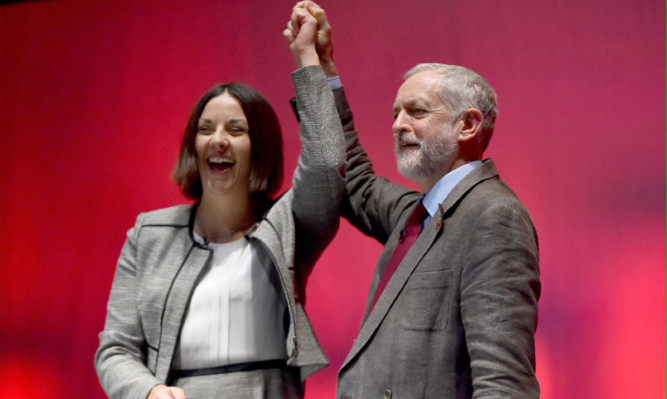 Jeremy Corbyn has backed Frank's Law, demanding financial support is made available to under 65s suffering from conditions such as dementia
In an interview with The Courier after his keynote conference speech in Perth, the UK Labour leader praised Amanda Kopel's campaign to scrap unfair personal care charges on younger people.
Her husband Frank, the Dundee United and Manchester United legend, was diagnosed with dementia at only 59 and died shortly after his 65th birthday.
In a highly personal endorsement of Amanda's campaign, which is being supported by The Courier, Mr Corbyn evoked his memories of former Prime Minister Harold Wilson's death from the disease.
The Kopel family paid thousands of pounds in care costs for him until just weeks before his death because of a loophole Amanda wants closed.
Mr Corbyn said: "I think the campaign has done a good job in highlighting that this condition can happen to absolutely anybody and it can be very aggressive.
"Harold Wilson resigned as Prime Minister in 1976 and had rapid and very aggressive dementia which left him even unable to write any memoirs of his life at the end of his days.
"He died in a place that we couldn't reach him. It can actually happen to anybody. I'm absolutely committed to recognising mental health conditions all across the country.
"We need as a society to reach out to people, to support them but above all to ensure the financial support is there for the families whatever the age. Aggressive Alzheimer's or dementia can happen much younger than 65 and often do."
In his speech, Mr Corbyn moved to claim back the left from the SNP with a rally for the "sunshine of socialism".
During the 28-minute address he admitted Labour was no longer connecting with voters electorally after Labour was all but wiped out in Scotland in this year's general election amidst an SNP landslide.
With Holyrood elections due to take place in just over six months' time, he said winning in Scotland next May would be a "priority".
Mr Corbyn told delegates: "It wasn't just people across Scotland who said that Labour needed to change in May. It was people across the length and breadth of Britain."
Labour lost some "great colleagues" in that defeat, he said.
The "stark message" from voters in Scotland contained a lesson for Labour across the UK, Mr Corbyn said.
He added: "Our party needs to reach out more effectively to people who feel that politics is too distant, that's alien from their lives."
He said: "You don't need to be 500 miles away from Westminster to feel that."
Scottish Conservative leader Ruth Davidson said Labour's re-launch had "flopped on day one".
She added: "The question facing Scottish Labour is this: 'Why should anyone take a fresh look at a party which is only interested in looking at itself?'"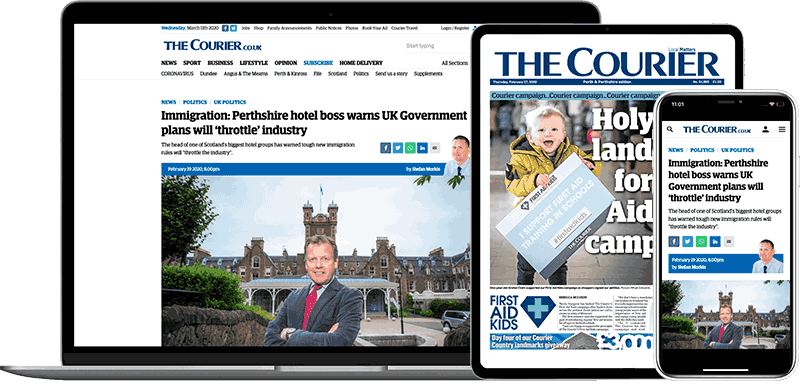 Help support quality local journalism … become a digital subscriber to The Courier
For as little as £5.99 a month you can access all of our content, including Premium articles.
Subscribe