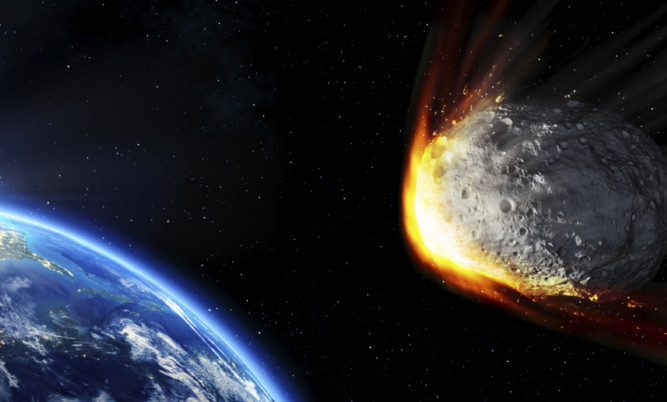 The skies across eastern and northern Scotland lit up in spectacular fashion this evening.
What's thought to have been a meteor shower or evidence of asteroid activity was visible across significant parts of the country.
Those who witnessed the lights reported a range of sights and sounds, from simple bright flashes of white and even eerie green light to fireballs and loud bangs.
Sightings were reported across Tayside, in Aberdeenshire and across the Highlands shortly after 7pm.
The incident sparked an online frenzy, with members of the public reporting their sightings and others asking professional weather watchers to explain what had happened.
Pictures and video footage of the sky lighting-up were posted by some social media users, garnering thousands of views within minutes.Video: Flash starts after 1min 5sec:The Met Office said the flashes of light were not weather related and said they were more than likely related to meteors.
A spokesman said: "In terms of weather there is nothing that would account for this over Scotland at this time.
"It sounds like it is not a weather related phenomenon and while it could have been a number of things, the most likely is a meteor shower."
A short time later, STV weather expert Sean Batty, confirmed this theory saying: "Looks as if the flash has come from a meteor burning up in the atmosphere, lighting up the full sheet of cloud sitting at around 2,000ft."
Police Scotland said it had taken numerous calls from members of the public "over a wide area" that had seen and heard "bright lights and loud bangs".