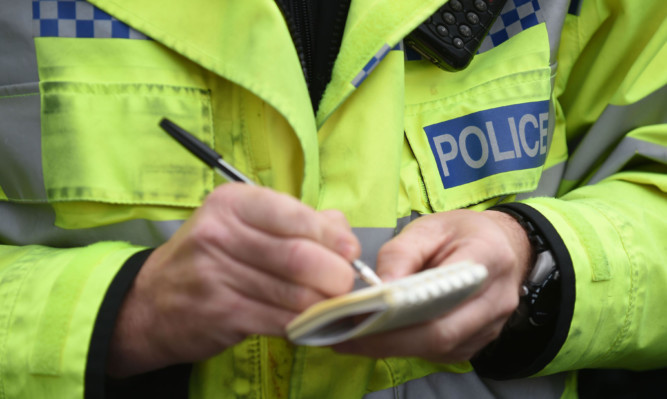 A national review of Police Scotland governance is to be undertaken in the wake of the early resignation of Chief Constable Sir Stephen House.
First Minister Nicola Sturgeon admitted the creation of the single force had "presented challenges and raised concerns" as she set out her legislative programme for the coming year.
She said the review would seek to learn lessons from the early operation of Police Scotland and the force's oversight body the Scottish Police Authority (SPA).
The Scottish Government has come under increased pressure to act after Sir Stephen revealed last week he would stand down before the end of the year.
His resignation followed sustained criticism of the force for its use of consensual stop-and-search and armed police on routine patrols.
Independent investigations are also under way into the death in custody of Fife man Sheku Bayoh and officers' failure to respond to reports of a fatal crash on the M9 in Stirlingshire.
Liberal Democrat leader Willie Rennie has called for an independent inquiry into Police Scotland's operations while Labour yesterday announced it would carry out its own review into policing.
Justice Secretary Michael Matheson is due to make a statement on policing to the Parliament on Thursday with the announcement of a new SPA chair also expected as Vic Emery stands down.
Ms Sturgeon told MSPs at Holyrood that a new statutory code of practice on stop and search would be introduced.
She said steps would also be taken to improve police accountability, including a requirement that the Chief Constable attend local public scrutiny sessions.
The First Minister said: "I want to thank all those who work in Police Scotland for their hard work in delivering this reform.
"I recognise, however, that the process of reform has presented challenges and raised concerns. We must, therefore, continue to learn from experience and make improvements where necessary."
Mr Rennie said the review was "simply not enough" and called for all stop and search to be put on a statutory footing.
He said: "This government is denying reality. The reality is that Police Scotland is not at the forefront of UK policing, it is on its knees. It needs to change before it gets any worse."
Conservative leader Ruth Davidson said: "Armed officers, stop and search, the M9 tragedy – the single force is struggling.
"Now, just two years after creating it, this SNP government is forced to concede today that it now needs reform.
"The creation of a few new committees simply won't cut it. We need local accountability restored to a service which – to much of the country – now feels utterly remote."
Brian Docherty, chairman of the Scottish Police Federation, which represents rank-and-file officers, cautioned against what he described as the ongoing politicisation of policing.
He said: "No serious observer could genuinely argue against the fact that Scotland's police service is now more accountable than it has ever been.
"That being said, the service should welcome any enhancements to these scrutiny arrangements and we look forward to seeing how these develop in practice.
"We are still going through what has been the most shameful attempt to politicise the police I have ever seen.
"We must make sure that goes no further and police officers are permitted to deliver the service the communities want and that they want to deliver – free from political interference."
Police Scotland Deputy Chief Constable Rose Fitzpatrick said: "Reform of policing in Scotland has delivered early benefits in ending inconsistency of approach and improving access locally to specialist support, and this provides a strong foundation on which to build.
"We welcome the proposals for enhanced local scrutiny arrangements and look forward to participating in the local scrutiny summit later this month."
Meanwhile, Labour leader Kezia Dugdale welcomed legislation to strengthen the law on domestic abuse, as did Sir Stephen.
He said: "Tackling domestic abuse and sexual violence and ending the inconsistency in support provided for victims has been a priority for Police Scotland, and this proposal sends a clear message to offenders that these abusive and highly-damaging behaviours will be tackled."