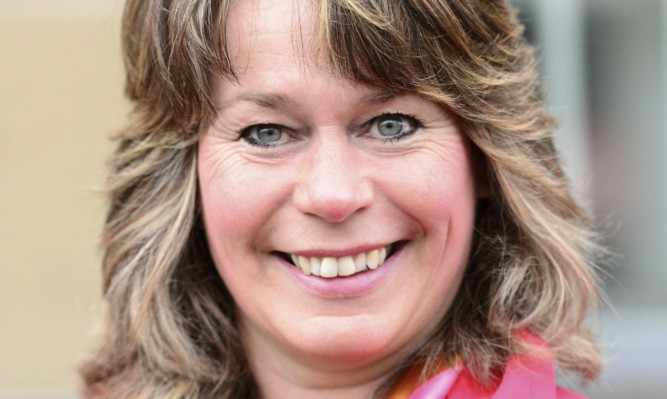 MP Michelle Thomson's membership of the SNP has been suspended after it emerged that police are investigating property deals conducted five years ago.
The development was confirmed by the party after she denied any wrongdoing and withdrew herself from the party whip at Westminster.
Ms Thomson said she would cooperate fully with the investigation if required and is looking forward to "returning to play a full role in party activities".
Ms Thomson has been linked with property deals involving Christopher Hales, a solicitor who was struck off by the Scottish Solicitors' Disciplinary Tribunal (SSDT) for professional misconduct involving 13 transactions in 2010 and 2011.
Prosecutors have now instructed police to carry out an investigation into "alleged irregularities" relating to property deals in the year 2010/11 following a complaint by the SSDT.
In a response to inquiries about the police investigation, a spokeswoman for Ms Thomson said: "Michelle is perfectly happy to co-operate with any investigation that is made into the transactions the she made in 2010."
The MP later said in a statement: "I am aware of the police investigation and will cooperate fully if required to do so.
"I have always acted within the law and look forward to being cleared of any wrongdoing.
"I have this afternoon decided to withdraw from the party whip whilst an investigation takes place.
"Once the investigation is concluded I look forward to returning to play a full role in party activities. I will be making no further comment on this matter."
Ms Thomson was elected to represent Edinburgh West in May after becoming politically active during the Scottish independence campaign, in which she had a prominent role as managing director of pro-independence group Business for Scotland.
She worked in financial services for over 23 years before setting up her own property business in 2009, and was the SNP's Westminster spokeswoman for business, innovation and skills.
A Police Scotland spokesman said: "Police Scotland can confirm that as a result of a complaint from the Scottish Solicitors' Disciplinary Tribunal, it has been instructed by the Crown Office to carry out an initial investigation into alleged irregularities relating to property deals in the year 2010-2011."
A Crown Office spokesman said: "As a result of a ruling of the Scottish Solicitors' Discipline Tribunal, Crown Office instructed the police service of Scotland to commence an investigation into alleged irregularities relating to property deals in the year 2010-2011."
Lorna Jack, chief executive of the Law Society of Scotland, said: "Our financial compliance team carried out a routine inspection of the firm Grigor Hales of Gorgie Road, Edinburgh in 2011 and as a result of our findings, in order to protect the public, we prosecuted Christopher Hales before the independent Scottish Solicitors' Discipline Tribunal (SSDT) because we believed he had not met the required professional standards of conduct.
"The case was heard before the tribunal in May 2014 and he was struck off as a solicitor for failing to adhere to Law Society and Council of Mortgage Lenders requirements in relation to a number of mortgage transactions.
"Where a solicitor is found guilty of misconduct, the SSDT has a range of sanctions at its disposal and can censure, fine, restrict or suspend a solicitor from practice. In the most serious cases it can strike them from the roll which means they can no longer practice as a solicitor."
She added: "If the Law Society has concerns about any potential criminal matter arising from an SSDT finding, it will refer the matter to the appropriate authorities.
"In the case of Christopher Hales, we first raised this informally with the Crown Office in December 2014. Our guarantee fund sub-committee referred it formally to the Crown Office in July 2015."
Scottish Labour public service spokeswoman Jackie Baillie said: "This case is now a serious problem for First Minister Nicola Sturgeon.
"We need full transparency from the people at the very top of the SNP about who knew what and when."
Scottish Conservative chief whip John Lamont said: "The fact that the police have been asked to investigate these deals shows how serious this issue has become."
A Scottish Liberal Democrat spokeswoman said: "These are serious allegations and the people of Edinburgh West deserve answers.
"The concerns of constituents have been mounting for some time. Both Michelle Thomson and the SNP must co-operate fully with Police Scotland and the Crown Office in the course of their investigations."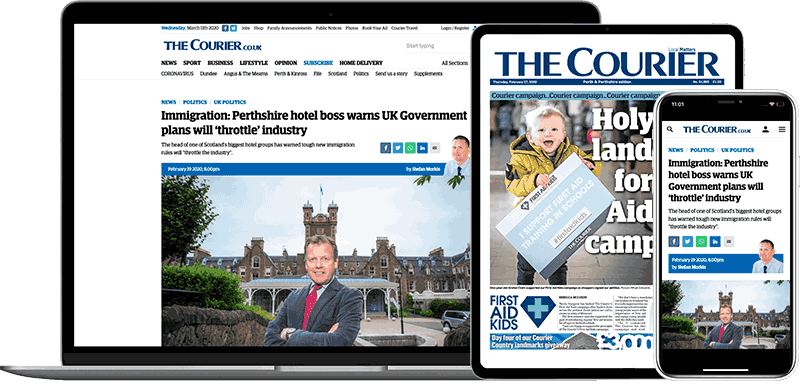 Help support quality local journalism … become a digital subscriber to The Courier
For as little as £5.99 a month you can access all of our content, including Premium articles.
Subscribe