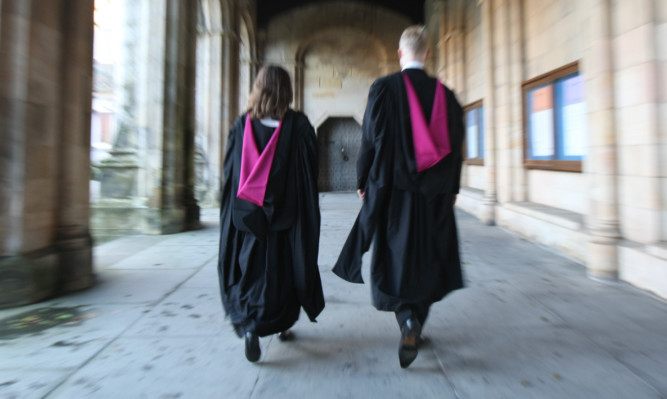 One of Scotland's foremost scientists has described Scottish Government plans for university reform as a "source of shame".
In an extraordinary outburst, Professor Jim Naismith, a fellow of the Royal Society and director of the Biomedical Research Complex at St Andrews University, said that the Higher Education Governance (Scotland) Bill seriously threatens university autonomy.
Mr Naismith launched the attack on the government during an address at the university's graduation celebrations this morning.
He said: "The UK and Scottish Governments, by reducing support for teaching and research, honour the clich that education is the best investment only in the breach.
"The decrease in government funding is matched by increased government meddling.
"The Scottish Parliament is currently debating a Bill to give the minister extensive ill-defined powers that have the potential to end autonomy, a principle upon which we and other leading universities around the world are built.
"The Bill also dictates identikit structures for St Andrews and the equally excellent but completely different Glasgow School of Art.
"I do not see any of this enhancing or sustaining excellence, nor am I alone in these concerns."
The Bill, which is currently going through the Scottish Parliament, has received backing from both the SNP and Labour.
They claim that the changes would make higher education governance more transparent and consistent by requiring university and college governing bodies to have an elected chair and include staff, student and trade union representatives.
However, the plans have proven controversial within higher education circles, and earlier this year the principal of St Andrews University, Professor Louise Richardson, aired her concerns about the proposals.
Mr Naismith continued: "These actions and the underpinning political calculus should trouble the conscience of the civic society of any nation.
"That this is happening in the birthplace of the Enlightenment, home to several of the world's best universities, and in a country famed for commitment to education is, to me, a Scot, a source of shame."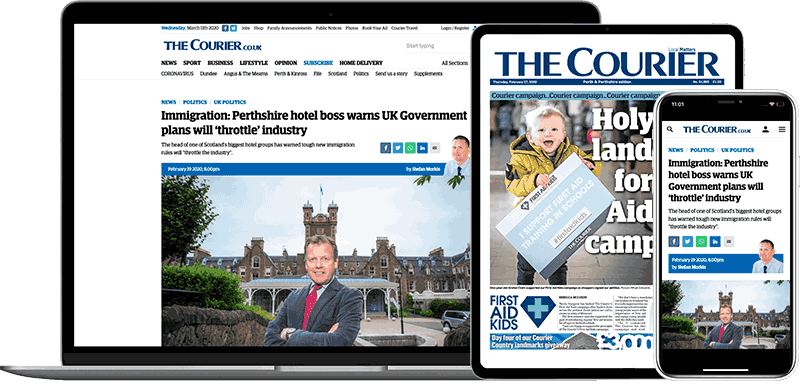 Help support quality local journalism … become a digital subscriber to The Courier
For as little as £5.99 a month you can access all of our content, including Premium articles.
Subscribe