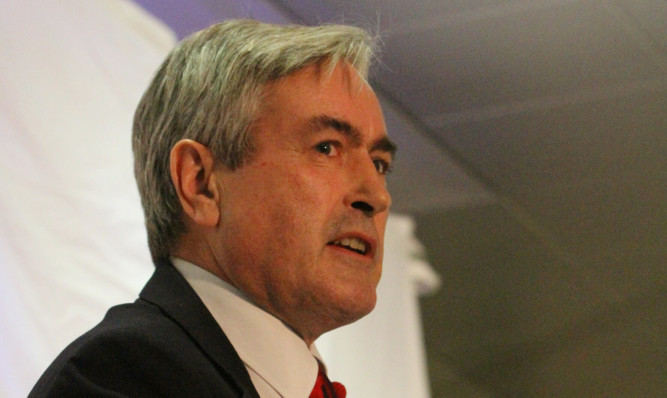 Multi-million-pound cuts looming over Dundee University are likely to be just the tip of the iceberg for further education across Scotland, says a former Scottish Labour leader.
Iain Gray MSP criticised the SNP Government for failing to protect education budgets risking Scotland's prosperity and letting down its young people.
In a Holyrood debate, he attacked the Scottish Government's "unplanned and misdirected" funds to close the attainment gap. And he insisted that the budget cuts funding to colleges and universities in real terms "yet again".
"Only this morning we read about Dundee University who say they are facing a threat to their financial sustainability. Surely more will follow," he said.
"Above all hundreds of millions of pounds are being cut from council budgets the very budgets that pay for our schools and teachers."
Professor Sir Pete Downes, Dundee University's principal and vice- chancellor, told his staff that Scottish Government cuts and rising employee costs are likely to lead to "significant cost savings".
A funding gap of £10 million has raised the possibility of cuts to the university's internationally-renowned research and teaching programmes, as reported in The Courier yesterday.
Kezia Dugdale, Scottish Labour's leader, said SNP cuts to council budgets will "eat into the very fabric of society", adding a 1p tax rise is the "only viable alternative" to education spending cuts.
Councils face a 3.5% cut to their 2016/17 budgets. The Government said those reductions are partially offset by targeted attainment gap funding as well as £250m for health and social care integration.
Education Secretary Angela Constance accused Labour of "fantasy economics" and said their tax-raising plans are regressive.
"It would hit low income households, including those with children, hardest," she said. "These households would feel the pain of that tax rise and it would not even raise enough to make the £560m to apply a five-year real terms increase in education spending."
She said the SNP will "keep focused on the job in hand" through maintaining teacher numbers, renovating and building schools, providing 600 hours of free childcare for three and four-year-olds and free university tuition.
MSPs rejected the motion for education spending to be protected in real terms on Wednesday night.