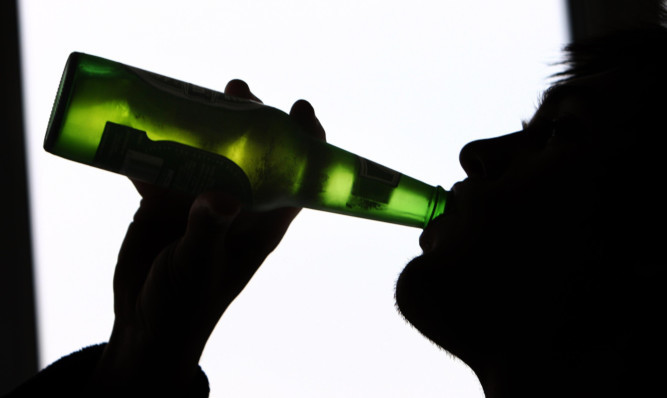 It has become "impossible" for retailers to keep up with the amount of legislation and regulations that govern the sale of alcohol, MSPs have been told.
Holyrood's Health Committee heard that alcohol licensing laws had become "increasingly complex and difficult to understand" as they took evidence on Labour MSP Richard Simpson's Alcohol Bill.
The Member's Bill is aimed at promoting public health and reducing alcohol-related offending through a series of measures including bottle-tagging, restrictions on alcohol advertising and sponsorship, drinking banning orders and changes to licensing laws.
But the committee was warned the Bill would add further complexity to the already tangled set of rules and regulations while several of its provisions are "unworkable" or serve to duplicate existing legislation.
Archie MacIver, licensing law sub-committee convener at the Law Society of Scotland, told MSPs: "It is impossible now, being quite candid about it, for the average retailer to keep up with the amount of regulation and legislation that governs this trade.
"Practitioners that do this on a day-in day-out basis, we struggle to keep up with it," he added.
John Lee, head of public affairs for the Scottish Grocers Federation, said the Bill, if passed, would be the sixth major piece of alcohol legislation enacted since 2009.
"I think the retailers' view is that the landscape for licensing has become increasingly complex and increasingly difficult to understand in store," he told MSPs.
"I think it has become increasingly difficult for all the key stakeholders to fully get to grips with the complexity of licensing legislation in terms of promotion and advertising, and so on.
"There is a case for taking a step back and evaluating the impact of existing legislation before we go any further."
Mr Lee said many of the measures in Dr Simpson's Bill were "unworkable or come close to duplicating existing legislation".
He pointed to the proposal for bottle-tagging, designed to target the proxy purchasing of alcohol.
The measure would allow licensing boards to require that bottles are marked with a code so that drink from under-age drinkers can be traced back to specific licensed premises.
"We had some serious reservations about that," Mr Lee said. "Container-marking within a store is very time-consuming, it is very onerous.
"We felt it was both impractical and really did not deliver any particular benefit to the real and tangible problems that communities face such as the proxy purchase of alcohol."
He added: "Similarly, the provisions that related to advertising, we felt that they had already been dealt with.
"There are now quite serious restrictions on how a retailer can promote alcohol within a retail premises."
Douglas Campbell, a solicitor for Renfrewshire Licensing Board, also agreed retailers could struggle to keep up with more new alcohol laws.
"I do feel the pain of the trade and the federation's members in keeping track of matters, it is difficult enough for all the licensing lawyers across the country," he said.