 Adolescents in Dundee and Angus are among the least likely in Scotland to be drinking, smoking and taking drugs, according to a new survey.
Figures based on a confidential questionnaire completed by S2 and S4 pupils show the two areas rank among the lowest for use of the trio of substances.
In Angus, just 2% of pupils said they had tried two or more the lowest in Scotland. And in Dundee, 14% said they regularly used alcohol, tobacco or drugs, ranking the city third lowest in the country.
Dundee City Council education convener Stewart Hunter said: "We do a lot of work in schools on these issues from a very early age in terms of talking about the effects of alcohol, smoking and drugs and it is something we have been focusing on over the last few years."
An Angus Council spokeswoman said: "Helping young people to avoid becoming involved in substance misuse is a key priority for the agencies and staff that work with young people in Angus."
Nationally the report found multiple substance use and area deprivation were not strongly linked, although there was a relationship at individual family level.
However, the Ipsos MORI data, commissioned by the Scottish Government, did show that pupils in receipt of free school meals were more than twice as likely to have used two or more substances.
Authors of the report, Carolyn Black and Chris Martin, stated: "As with the main trends in smoking, drinking and drug use, multiple substance use has decreased over time and is now at an all-time low."
Inverclyde and Falkirk were among the areas where multiple substance use was most prevalent.
Boys aged 15 were more likely to have used substances than girls, and pupils disengaged from school were more likely to be multiple users, with higher rates of exclusion and truanting.
Similarly a lack of parental knowledge of pupils' activities was associated with using two or more substances.
The survey took in responses from 15,605 pupils across Scotland, including 407 in Angus and 421 in Dundee.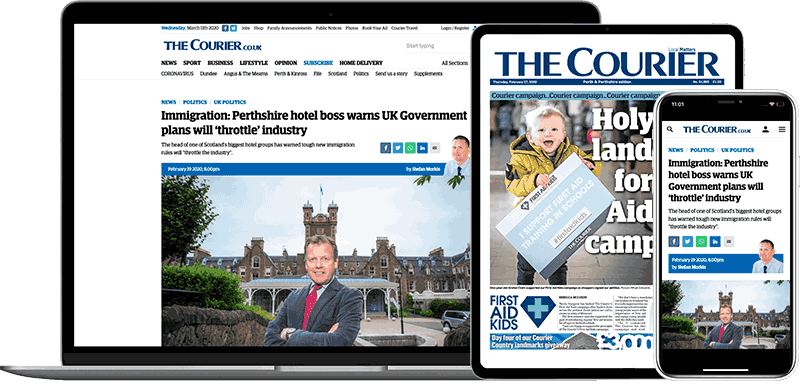 Help support quality local journalism … become a digital subscriber to The Courier
For as little as £5.99 a month you can access all of our content, including Premium articles.
Subscribe