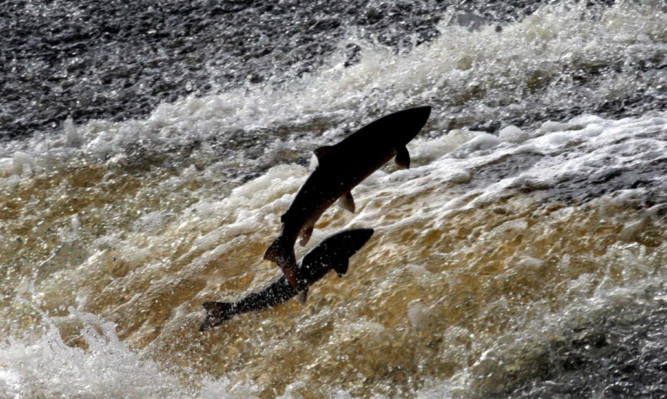 Sporting and conservation interests in Courier country have welcomed the U-turn on a possible ban of killing wild salmon except under licence.
The proposal had been part of a Scottish Government plan to protect dwindling stocks, but it now looks set to stop short of a kill licence and instead target individual areas based on fish stocks.
In Angus, the contrasting fortunes of the North and South Esk rivers will receive different designations under new criteria.
Tom Sampson, chairman of the Esk Rivers and Fisheries Trust, said: "We are pleased that the North Esk, where salmon stocks have held up reasonably well in recent years, has been designated a Category 1 river in Scottish Government's new classification list.
"This amounts to recognition that current exploitation levels are sustainable and the status quo in terms of management measures is sufficient."
He added: "The South Esk has seen declining runs in recent years and it is entirely appropriate, given that it is a special area of conservation for salmon, that the Scottish Government has given it a Category 2 classification, which does not require 100% catch and release but does require that exploitation is reduced."
Hughie Campbell Adamson, chairman of Salmon and Trout Conservation (Scotland) said: "We have long advocated that any exploitation of salmon should be limited to rivers and fisheries with a clear sustainable surplus."
Environment minister Aileen McLeod said: "As a result of extensive consultation, we have moved away from the idea of an individual licensing system and will not be pursuing the introduction of any charging regime.
"We will, however, be introducing the concept of a conservation plan in areas where salmon fail to achieve good conservation status."