 Some disabled people in Scotland are are choosing to go without food, heating and clothes as they try to compensate for the 'bedroom tax', according to a report published today.
Disability charity Capability Scotland also found that local authorities will pay the price of the new legislation with the cost of home aids and adaptations potentially going to waste.
The research (PDF link) will be submitted to the Scottish Affairs Committee for their consideration into the impact of the changes to housing benefits which were introduced in April.
Five per cent of the disabled respondents thought their house was too big and 87% said it would be unrealistic to move into a smaller home.
Dana O'Dwyer, chief executive of Capability Scotland said: "It's blatantly obvious that the UK Government has not thought this reform through properly.
"We are facing a situation where people are being forced out of homes which have been specifically adapted to meet their needs, into smaller properties which will then also need to be adapted to make them accessible.
"We hope that the Scottish Affairs Committee will consider this report carefully and do everything in its power to mitigate the effects of this appalling 'tax' for disabled people and their families in Scotland."
Bob, 52, has cerebral palsy and will have to find £25 extra per week for the second bedroom in his Perth home which his carers use.
He said: "The 'bedroom tax is a disgrace. Its not fair on people who use the extra space for carers.
"The way the UK Government has gone about it is all wrong. I don't think there has been enough good information available about the process of applying for an exemption. It's as if they don't want people to know they are eligible for one."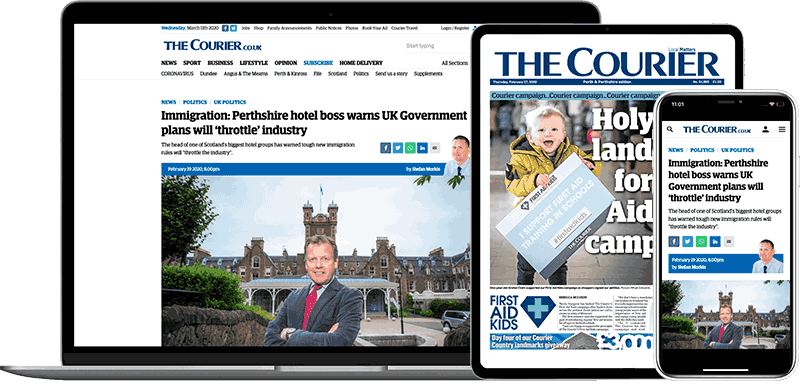 Help support quality local journalism … become a digital subscriber to The Courier
For as little as £5.99 a month you can access all of our content, including Premium articles.
Subscribe