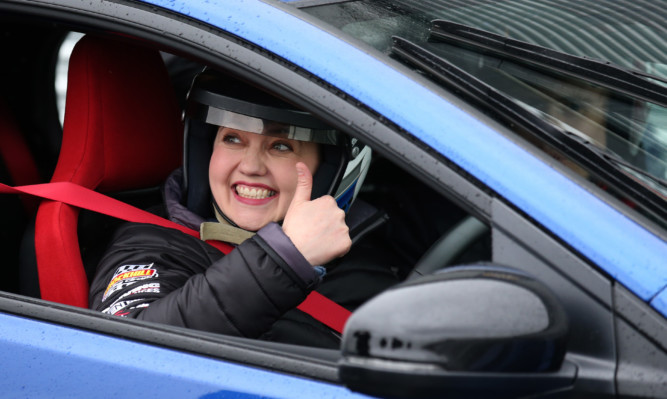 Ruth Davidson has insisted her party's plan for a graduate charge would raise £100 million a year after the figure was called into question.
The Scottish Conservative leader defended proposals for graduates to pay back £6,000 when they earn more than £20,000 after newspaper claims the policy could raise as little as £215,000 by the end of the parliament.
Deputy First Minister John Swinney said the policy was "less about funding universities and colleges and more about the Tories' ideological obsession with introducing fees".
But Ms Davidson insisted her party "absolutely" stood by the £100 million figure, which she said was costed using analysis from the Scottish Parliament Information Centre (SPICe).
Speaking on a visit to Knockhill Racing Circuit, in Fife, she said: "It wasn't us that postulated it, it was the independent information service at the Scottish Parliament.
"They were the ones who supplied the analysis and the figures to us, and I think it's really interesting to see today Lucy Hunter Blackburn, a former senior civil servant with the Scottish Government in the education department, backing our figures up on this.
"Absolutely I understand what happens in elections, our opponents always want to have a go at you but I think it's pretty cheeky from the SNP to try and scare people by pretending this is an up-front charge, and then also trying to say that it won't bring in any money till the back end.
"We've always been up-front about this, that this is a graduate contribution and only once people have graduated, are in a job, are earning a decent wage, that's when the money gets paid back and that will raise £100 million per year in the future."
Ms Davidson was driving a blue car at the circuit where she overtook a red car to hammer home her ambition of unseating Labour as Scotland's second-biggest party.
She said: "We know that the Scottish Conservatives are heading for their best-ever Holyrood result, more MSPs than ever before, we also know that the Labour Party is heading for their worst-ever result.
"We're pretty close to where we need to be. It's up to the voters whether we cross over but I tell you something we do need a strong opposition in this country that will really hold the Scottish Government to account."
Ms Davidson also set out plans for a £100 million roads maintenance fund to tackle potholes over the term of the next Scottish Parliament.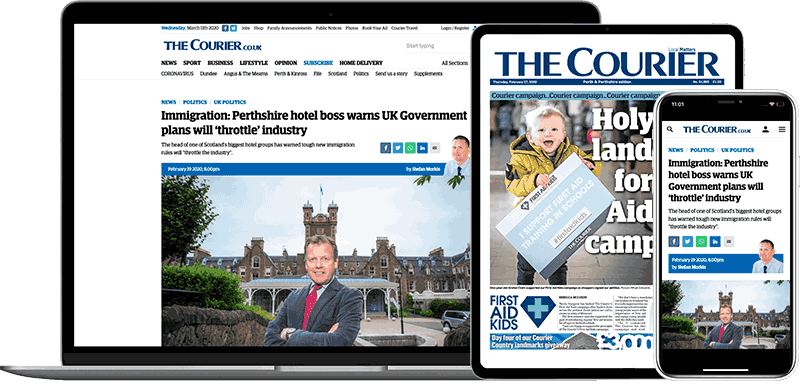 Help support quality local journalism … become a digital subscriber to The Courier
For as little as £5.99 a month you can access all of our content, including Premium articles.
Subscribe