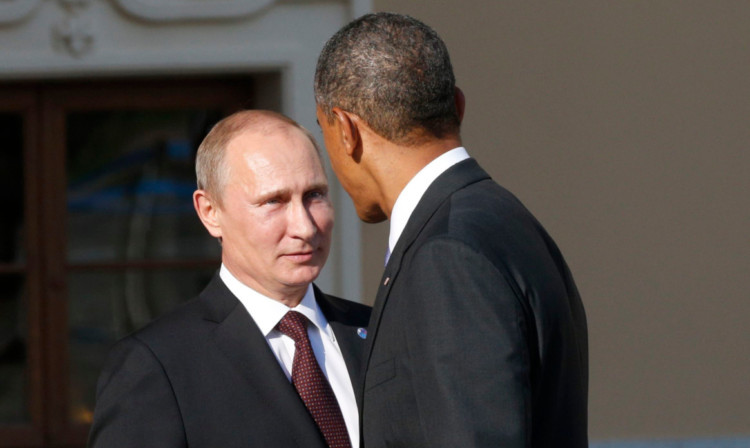 British scientists at Porton Down have found positive evidence of deadly sarin gas on samples of cloth and soil from the Damascus suburb believed to have been targeted by forces loyal to Syrian president Bashar Assad.
The UK's confirmation of poison gas use will further fuel calls for action against Assad at the G20 summit in St Petersburg, where host Vladimir Putin agreed to put Syria on the agenda for talks last night.
David Cameron said the test result "adds to the picture" of chemical weapons use, but said the key issue was whether those who question the regime's culpability including the Russian president can be convinced Assad is to blame.
The development came as Pope Francis urged the G20 leaders to overcome their differences on Syria and agree to abandon "the futile pursuit of a military solution".
In a letter to Mr Putin, the leader of the world's Catholics warned that armed conflicts create "profound divisions and deep wounds which require many years to heal" and called on G20 states to pursue "a peaceful solution through dialogue and negotiation of the parties".
Meanwhile, Iran's eader Ayatollah Ali Khamenei accused the US of using chemical weapons as a "pretext" to attack Syria.