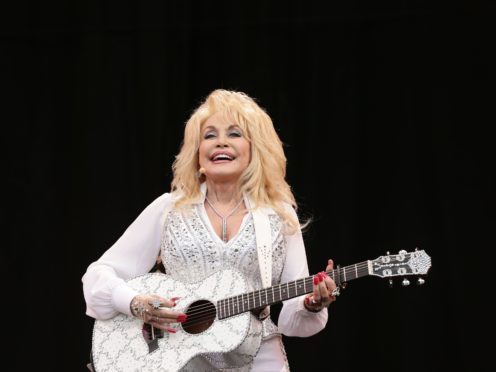 Dolly Parton credits a sense of humour for the success of her 52-year marriage.
The revered country singer married Carl Dean in 1966, two years after they met outside a laundromat in Nashville, Tennessee, when she was 18 and he was 21.
The couple have remained happily married and, in an interview with the Daily Mirror, Parton said their success has been down to being able to make each other laugh.
The 72-year-old told the newspaper: "The humour has kept us together over the years. Carl has a crazy, warped sense of humour. He is extremely funny and I suppose I am pretty funny too.
"Even if we get pissed off with each other, we have never said anything that we would regret if one of us died. We usually laugh our way out of it."
As well as her singing career, Parton is a successful actress, starring in films including 9 To 5, Steel Magnolias and The Best Little Whorehouse In Texas.
In the latter, she appeared alongside Hollywood actor Burt Reynolds, who died in September, aged 82.
Parton paid tribute to her co-star, who once quipped of her and her famous assets: "I got to work with her for so long that ­eventually I was looking at her face."
She said: "Burt and I were a good ol' boy and girl, and I was very sad when he passed away – we were really very much alike.
"But he had not been in good health for a long time and so I hope he's resting in peace. I'm sure he is. The last years of his life he had some really hard times. We were kind of like brother and sister."
Last month it emerged that Louise Redknapp and Love Island winner Amber Davies had signed up to star in the musical version of Parton's 9 To 5.
9 To 5: The Musical has been written by Patricia Resnick, who penned the original screenplay for the film, with music and lyrics by Parton.
The production will run at London's Savoy Theatre from January 28 to August 31.