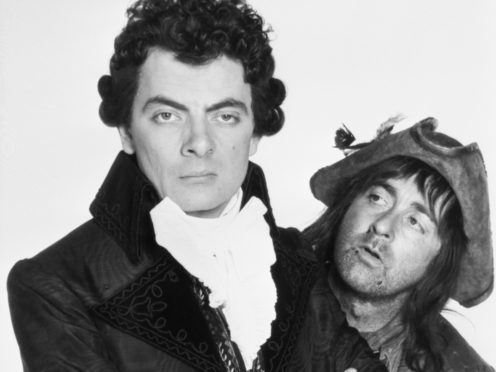 Blackadder co-writer Richard Curtis has dashed hopes of a fifth series of the hit television comedy.
The show starring Rowan Atkinson as the anti-hero Edmund Blackadder and Sir Tony Robinson as his hapless servant Baldrick was cult viewing in the 1980s.
Also featuring were Hugh Laurie, Tim McInnerny, Stephen Fry and the late Rik Mayall with Ben Elton co-writing many of the episodes.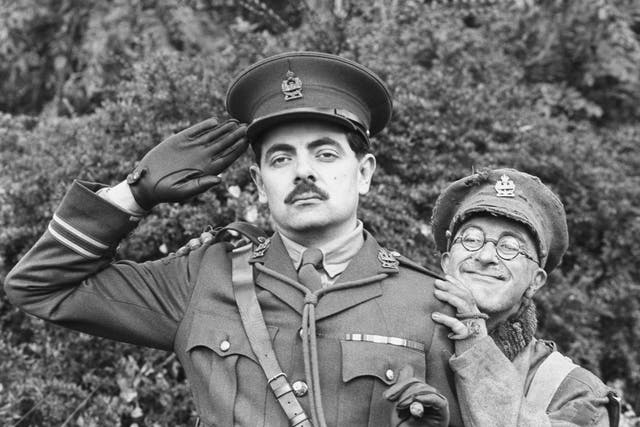 The four series were each set in a different period of English history, covering the Middle Ages, Elizabethan England, the Georgian era and the First World War.
Over the years there have been many people who wanted to see another series made with Blackadder set in modern times.
Only last month, Sir Tony said he thought a fifth series could be made, despite the original cast having very busy schedules.
And last year Atkinson spoke of how 20 years ago there was an idea for a series set during the Russian Revolution, called Redadder, but plans went "nowhere".
But Curtis, who went on to write blockbuster films Four Weddings And A Funeral, Love Actually, Notting Hill and Bridget Jones's Diary, scotched chances of a Blackadder revival.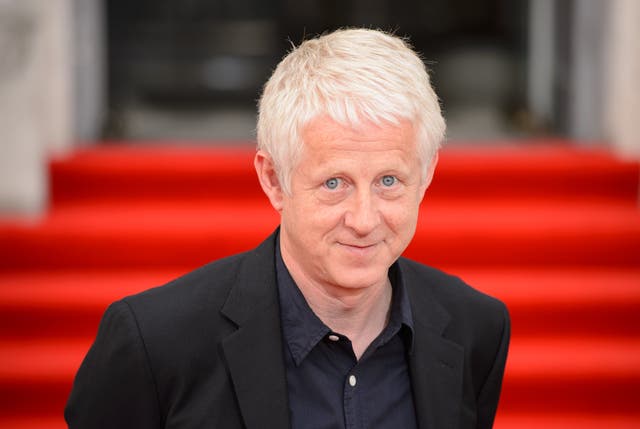 "Blackadder is a very, very complicated group of people and so if you are fond enough of the series to wish that the people involved in it should live to a ripe old age then I think it is best that we don't work together, that's the answer," Curtis said.
The screenwriter was speaking during an event at the Cheltenham Literature Festival, in which he was interviewed by his daughter Scarlett, who revealed her mother, Emma Freud, has never watched an episode of Blackadder.
Curtis explained how he and Atkinson, who himself has gone on to have global success with Mr Bean and Johnny English, dreamt up Blackadder.
"Blackadder was in a funny way written out of fear," Curtis said.
"Someone called John Cleese had written a show called Fawlty Towers and when Rowan and I tried to write a modern situation comedy we just knew it was rubbish in comparison to that.
"So we decided to write about history and it really came from two sources, one of which was a series of books called the Ladybird Book of History and the other was the plays of Shakespeare because they were also stupid and people also wore stupid costumes."
Curtis added: "I am sorry about the bad episodes they were all written by a guy called Ben Elton."
He also gave some tips about his techniques for writing, saying that many wannabe writers give up too early.
"The difference between me and a writer who doesn't go on writing is that I write 1% good a day and I think that has been a fantastic day and many people give up writing because they write for a day and they have got 99% of rubbish," he said.
"I did once work out I had written 3,000 pages to reach Notting Hill which was a 120-page script.
"I think keeping faith and noticing what's good and I think the edits of movies are unbelievably rigorous and necessary and a few of my films have been not what I dreamed but they were finished.
"The most interesting was Bridget which didn't work at all until we moved the penultimate scene, which was her in absolute despair in her bedroom dressed in red pyjamas drinking and crying, to the title sequence of the movie, which meant you actually felt for Bridget right from the start, which in our original cut you just didn't.
"There are miraculous things that can happen in the edit.
"Love Actually is a bad example because it didn't work at all when we finished it and the one where the finished product was at least like the script I wrote and in fact we had to delay the movie's release by three months to just start again."