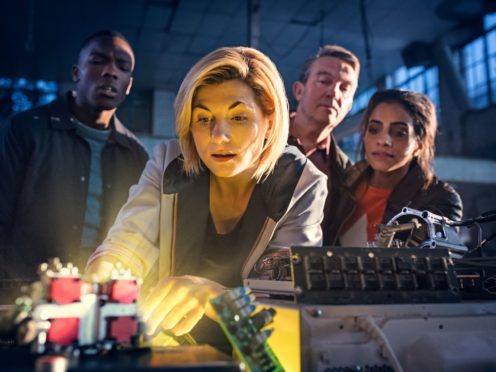 Jodie Whittaker's Doctor Who debut attracted the third biggest audience for a regular episode of the show since its return to screens in 2005.
A total of 10.54 million people watched Whittaker's first adventure, The Woman Who Fell To Earth, according to figures.
Only two episodes – excluding Christmas specials and one-offs – have had higher ratings.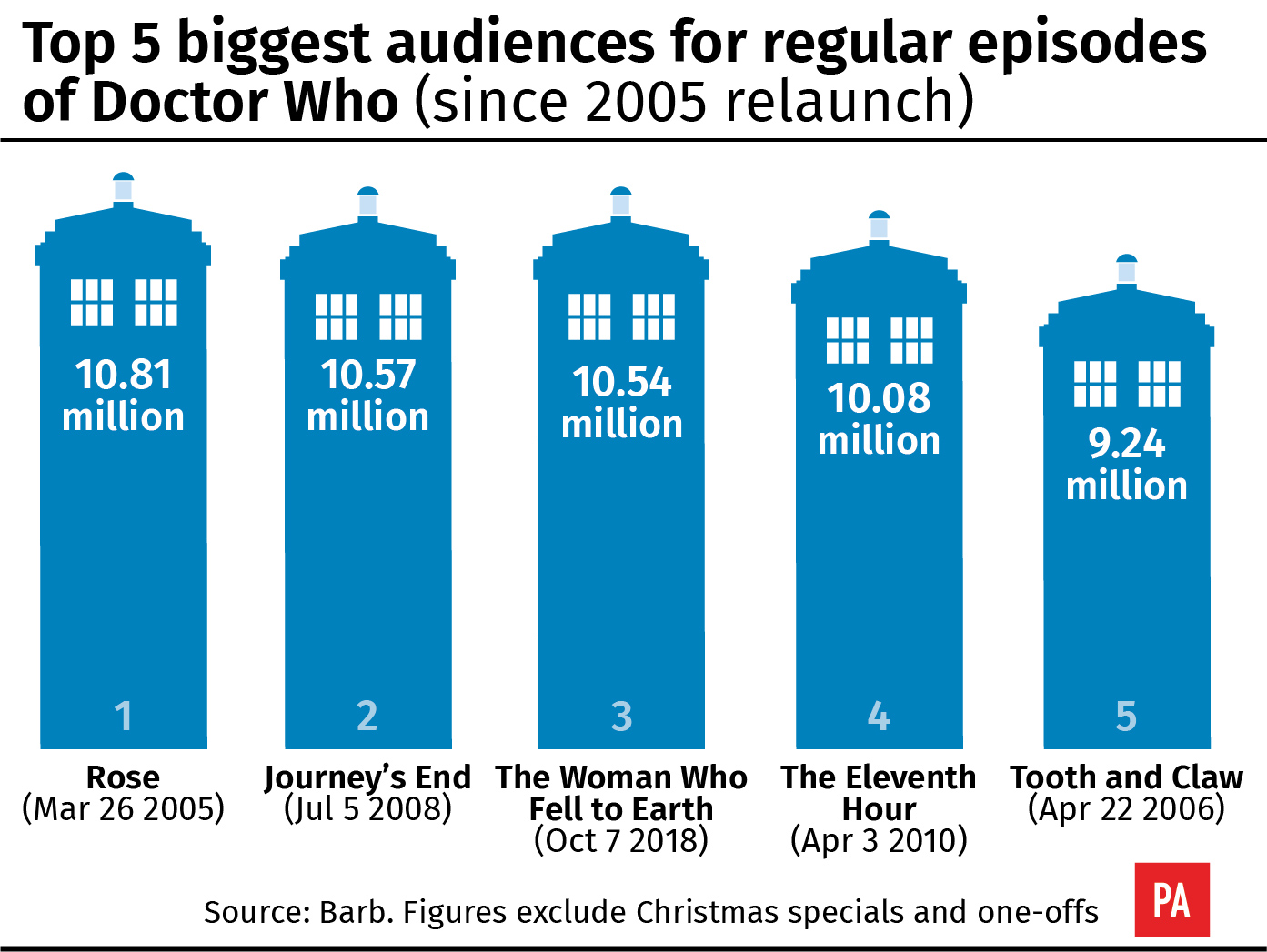 Christopher Eccleston's 2005 debut as the Doctor was seen by 10.81 million, while David Tennant's 2008 story Journey's End had an audience of 10.57 million.
The new figures, published by Barb, include people who recorded and watched Whittaker's debut up to seven days after its transmission on October 7.
They are big enough to make Doctor Who one of the most-watched TV programmes of 2018, behind Bodyguard, Britain's Got Talent and Strictly Come Dancing.
They also show a stark contrast in ratings between Whittaker and her predecessor as the Doctor, Peter Capaldi.
Whittaker's debut pulled in more viewers than any episode that featured Capaldi, including his Christmas specials.
Capaldi played the Doctor from 2014 to 2017.
The last time any episode of Doctor Who got more than 10.54 million viewers was on Christmas Day 2013 – Matt Smith's final story as the Doctor.