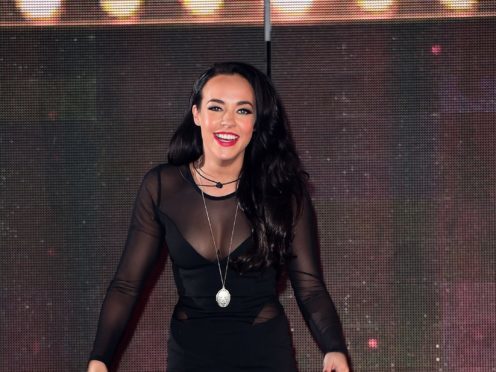 Hollyoaks star Stephanie Davis has said she was an "empty, lost soul" while drinking but her life has "changed".
The 25-year-old actress went to rehab for treatment for alcohol addiction.
She told Good Morning Britain: "I was young. I grew up (working) in TV. Maybe in my head, at the time, I thought I was missing being a young teenager so I was wanting to party.
"Now I know, because I'm an alcoholic, I just wanted to go out and drink.
"I knew something was wrong with me but couldn't pinpoint what that was. I thought 'I can't be an alcoholic, that's a homeless guy in a street'…
"I went through a really bad time. In the beginning it was a solution. I thought it was helping me. But it starts to take and take. In the end I was going to die. It was really sad.
"I did try to kill myself. The way I was drinking, I was either going to hit my head or my body couldn't take any more … I was an empty, lost soul."
Davis said she suddenly realised "I want to be me again" and "something switched in my head".
"It was really hard. I have had to do a lot of work on myself. But I'm so thankful for it now … that journey was the hardest thing I've ever had to do. But my life has changed and I can help other people.".
Davis is reprising her role as Sinead O'Connor on Hollyoaks, three years after being fired from the soap.
"I love playing her … It was weird, like I've never left, like I've never been away," she said.
The actress became a mother to son Caben in January 2017 with her now ex-partner, Jeremy McConnell, whom she met in the Celebrity Big Brother house the previous year.
He was later handed a suspended sentence for assaulting her.