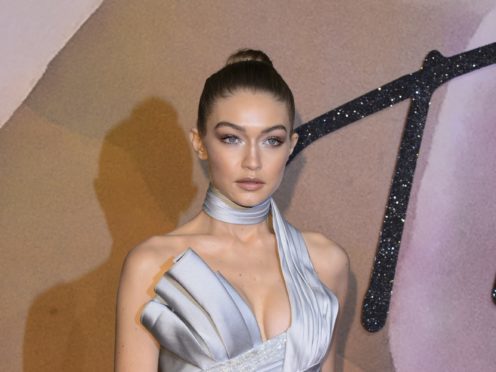 Gigi Hadid has hit out at the paparazzi after one took legal action against her for posting one of their pictures online.
The US supermodel shared a picture on her Instagram page, but deleted it after she learned from her management that she was being "legally pursued" by the snapper.
In a lengthy post on Instagram, Hadid defended herself, writing: "The photo is by a Paparazzi & is of me on the street outside an event last week.
"I posed/smiled for the photo because I understand that this is part of my job, this was an appropriate situation for 'the press' to attend, and also that this is how paparazzi make a living."
Hadid said that "most circumstances are not this way", including when she is pictured "leaving my apartment, or anytime I feel that my privacy is being unreasonably intruded upon, doing everyday things feel harder to face".
The catwalk star condemned the paparazzi for putting "the general public in danger in pursuit of a photo".
She also said that the "mental/emotional toll that this kind of pressure has on people" is not talked about enough, and that she and her peers often stay inside "because I just don't want my photo taken or to have that attention/suffocation while just trying to live as normally as possible".
Hadid criticised the unknown paparazzo for taking action against her for sharing the image without a credit, because she had "no way of knowing which of the 15+ photographers outside that day took these exact photos".
She said she had found the image on Twitter and there was no photographer's name on it, and that she would have been "happy to tag and give credit" if they had approached her.
Hadid called for the paparazzi to stop taking action against social media accounts run by her fans who also share the pictures on their pages.
She wrote: "To the paparazzi, I understand that this is how you make your living, and I respect that this is something I must accept with my job.
"But there is a line. We are human beings, and sometimes it takes a lot of courage to engage with you because of the resentment I feel for the negative parts of these experiences.
"Most importantly, demanding money from young fans (who post pictures you stalk us to get!! & photos that have already been paid for and distributed by press-outlets) and having their fan-accounts shut down. (when you don't know what the fan base community means to them), is just wrong."