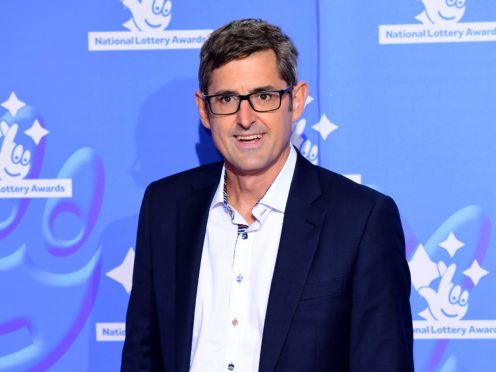 Louis Theroux has told how he switches into an "oddly detached" professional mode so he can contain himself when he is interviewing people about difficult or taboo subjects.
The documentary-maker, 48, is known for tackling tough issues – and in his new Altered States trilogy examines adoption, polyamorous relationships, and euthanasia.
He said: "Probably what I'm asked more than anything is how I don't sort of react or emote or am able to contain myself.
"And it's sort of embarrassing, but the answer is that, in general, when in the moment I feel oddly detached. Not completely, but I'm in a sort of professional mode.
"And it doesn't require an enormous effort of will or restraint on my part not to burst into tears or not to be sort of overly emotional and inappropriate.
"And the really weird thing is that sometimes when watching a programme I get more emotional than I was at the time."
Theroux also said he tends to "go with it" when he is on location, but may later see things differently.
"More often than not that's my normal reaction in a way is to go native and slightly get Stockholm Syndrome and think, 'You know what: this is what life's all about, why wouldn't you do this'," he said.
"And then have a feeling of guilt when it comes to the edit or promoting the programmes, and suddenly it's all about what they do and they are, in inverted commas, 'weird', and there's something odd about it."
Discussing why people feel comfortable opening up to him, Theroux said: "The team that goes in advance of me are sort of the ambassadors for the project. They do a wonderful job of finding people and sort of assuring them.
"Having said that, I think, for my own part, I just try and be a decent person.
"I think having glasses and being a bit of a geek probably doesn't hurt.
"I think I'm naturally quite a tentative and insecure person, and paradoxically I think sometimes that has its advantages.
"I think people can see me maybe as someone who actually isn't going to be a bully, and who is basically trying very hard to read the signals that are coming back, and not be a d**k."
Louis Theroux's Altered States starts with Love Without Limits on November 4 on BBC Two at 9pm.
Choosing Death airs on November 18 and Take My Baby airs on November 25.