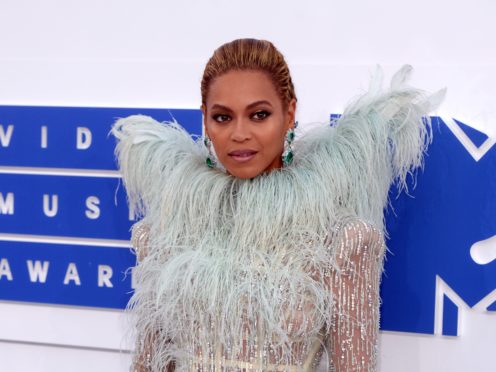 Beyonce and Kim Kardashian West are among the celebrities to have cast their votes in the crucial US midterm elections.
Polls across the country have started to close as the Democrats and Republicans battle it out for control of the House of Representatives and the Senate, in a vote widely seen as a referendum on Donald Trump's presidency.
Throughout the day stars took to their social media channels to share pictures from polling booths, with Reese Witherspoon and Demi Lovato among those urging fans to have their say.
Kardashian West voted in California and shared a black-and-white picture of her two-year-old son Saint on Instagram along with the caption: "I voted today for my baby right here and his future!!!"
Beyonce voted in her native Texas, supporting the Democrats' candidate for the Senate Beto O'Rourke, who is trying to pull off a shock against Republican incumbent Ted Cruz.
Beyonce shared a series of pictures to Instagram showing her wearing a cap with the message: "Beto for Senate."
The post was captioned: "I'm feeling grateful for everyone before me who fought so hard to give us all the right to have a voice.
"We can't voice our frustrations and complain about what's wrong without voting and exercising our power to make it right. We need you.
"We all need each other, because when we are truly united we are unstoppable. Sending you all love and positivity on this happy voting day!
"Every vote counts Every race matters Everywhere."
O'Rourke thanked the star on Twitter.
Lovato broke her social media silence to share a picture from a polling booth.
The 26-year-old popstar suffered a suspected overdose in July and is currently taking a break from her career.
But she found time to vote on Tuesday, captioning the picture: "I am so grateful to be home in time to vote!
"One vote can make a difference, so make sure your voice is heard! Now go out and #VOTE!!!!"