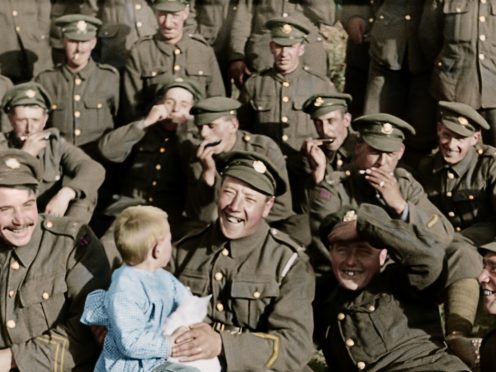 A First World War film which brought old footage to life in colour has been praised by viewers as extraordinary.
Director Sir Peter Jackson's documentary told the stories of ordinary soldiers from contemporary footage and their own words, turning the black and white images into a colour film.
Sir Peter, whose grandfather fought in the war, used the voices of the veterans combined with archive footage to show the reality of war on the front line.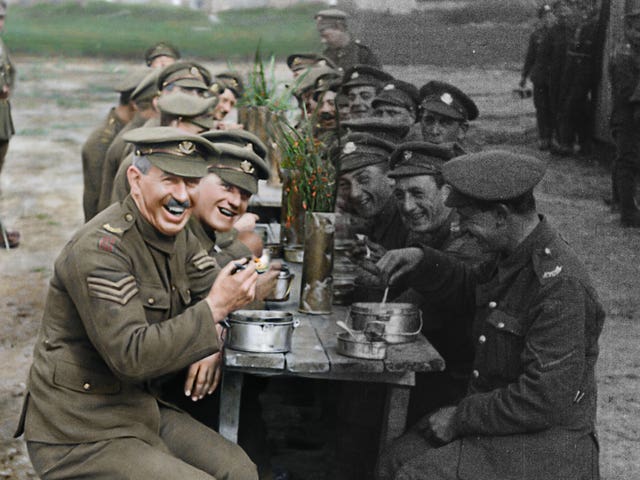 The footage has been colourised, converted to 3D and transformed with modern production techniques to present "never before seen detail", the BBC said.
The film was broadcast on BBC Two on Sunday night and became a trending topic on Twitter.
One user described it as "completely overwhelming", while another said it was "extraordinary".
Another said watching the programme "really brought home what these brave men went through on the frontline".
The film was described as "utterly gripping", and "essential viewing in schools for decades", while other viewers said it was "simply unbelievable" and "absolutely jaw-dropping".
Speaking before the film was screened at the BFI London Film Festival in October, Sir Peter said: "This is not a story of the First World War, it is not a historical story, it may not even be entirely accurate, but it's the memories of the men who fought – they're just giving their impressions of what it was like to be a soldier.
"The amazing thing is after listening to 600 hours of interviews and probably 250 different men, it's amazing how common their story is."