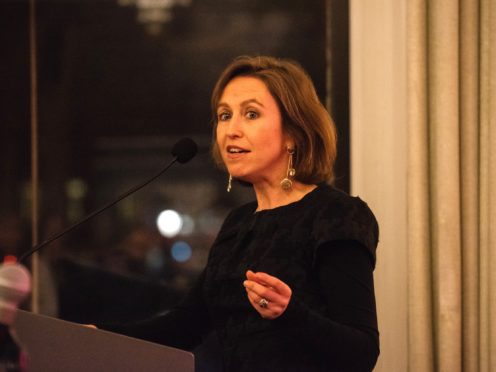 The chief executive of a music fund for female artists has said she hopes sweeping change across the music industry will make the need for an equivalent #MeToo movement unnecessary.
Vanessa Reed, of the PRS Foundation, said that while "radical action" was needed to fight inequality, public perceptions had already begun to shift.
Speaking at the European Parliament in Brussels during the launch of her initiative's Keychange manifesto for gender equality, Ms Reed told the Press Association people were "finally realising it's not an option to do nothing" about sexual harassment.
She said: "Sometimes drastic things create change more quickly. We know that from the election of (Donald) Trump. People are saying that it's now really creating radical action all across the states.
"Something extreme coming up in the music industry would push things forward, but at the same time I hope that doesn't have to happen because people are really finally realising it's not an option to do nothing in response to some of the sexual harassment that has been reported, and some of the harassment we know is there but hasn't been reported."
Ms Reed was this year named the third most powerful woman in music behind Beyonce and Taylor Swift by BBC Radio 4's Woman's Hour.
That accolade came after her work on a pledge led to more than 140 international festivals committing to achieve or maintain a 50/50 gender balance on their line-ups by 2022.
She also hailed the #MeToo movement for its contribution to the fight against gender equality across the arts, including the music industry.
She said: "I think the reason there has been such a change since 2011 when we launched Women Make Music, and were really quite alone in that space, and now in 2018, where a project like the manifesto has taken off around the world, that is thanks to #MeToo and the increased awareness of the general public, across the creative industries and over social media, of the imbalances and potential discrimination in different bits of the industry.
"I think we are definitely using the momentum. This is the point where we say, 'Come on, it's been 100 years since women got the vote and actually change is not accelerating as much as it should be'.
"Here we are making some very serious and concrete recommendations to the industry, national government and parliament."