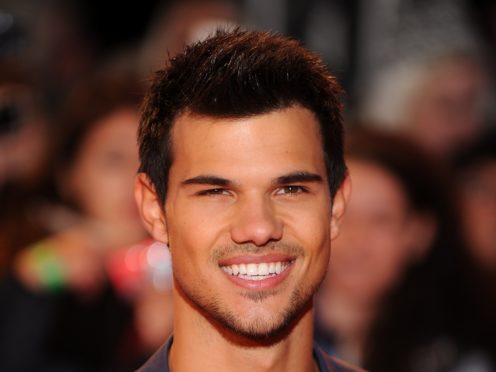 Taylor Lautner marked the 10th anniversary of the first Twilight movie by joking about his likeness to Kendall Jenner.
The US actor starred as Jacob Black in the romantic fantasy film, alongside Robert Pattinson as Edward Cullen and Kristen Stewart as Bella Swan.
Based on the novel by Stephenie Meyer, it proved to be a worldwide hit, spawning four sequels.
To mark 10 years since the first film appeared in cinemas, Lautner, 26, shared a post on Instagram thanking fans – and highlighting a supposed likeness between his long-haired self and supermodel Jenner.
He wrote: "It's been 10 years exactly since twilight was released in theaters. I thought I should take this moment to thank every single fan who has supported the franchise over the last decade but also to thank Kendall Jenner for being my hair inspo back in 07'.
"Thank you fans. And thank you Kendall. #headandshoulders."
Twilight was released on November 21 2008 and was a huge success, grossing more than 393 million US dollars (£307 million) worldwide.
The franchise saw Edward, a vampire, and Jacob, a werewolf, fight for Bella's affections, spawning the #TeamJacob and #TeamEdward camps between fans.
The four sequels – 2009's New Moon, 2010's Eclipse, 2011's Breaking Dawn – Part 1 and 2012's Breaking Dawn – Part 2 – continued the franchise's success, making stars out of its three lead characters.In total, the Twilight films have grossed more than 3.3 billion US dollars (£2.6 billion) worldwide.
London-born Pattinson, 32, has gone on to star in films including Remember Me and Queen of the Desert, while US actress Stewart has appeared in movies such as Snow White and the Huntsman and Still Alice.