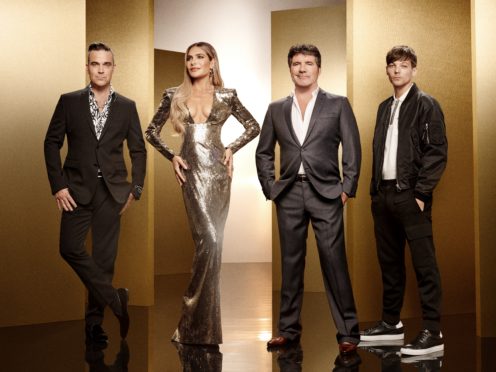 Brendan Murray and Danny Tetley have been eliminated from The X Factor during the show's semi-final.
The two singers, who were mentored by Louis Tomlinson and Ayda Williams respectively, failed to impress viewers and received the fewest votes, sending them packing without a chance to sing for survival.
Irish plumber Murray said: "This has been the best experience of my life, I want to thank everyone who voted for me every week, thank you Louis for taking me on."
Bradford-born Benidorm performer Tetley said he did not think he would make it this far in the competition and added: "This is only the start for me.
"I love you guys, the team, Simon Cowell, thank you – we've got friendship, it's awesome, I love you."
Williams said that Tetley "has been my hero this entire competition, I'm going to miss him so much, but I'm still going to Yorkshire and having a Tetley's bitter with him."
Tomlinson praised Murray's "A-plus performance" and said he was "so proud" of him.
Murray had performed a version of Run by Snow Patrol, while Tetley tackled Shirley Bassey's This Is My Life, as well as taking part in a group performance of Abba hits.
The show included a special appearance from Abba's Bjorn Ulvaeus, who helped prepare them for the routine.
Dalton Harris, Scarlett Lee, duo Acacia and Aaliyah and Anthony Russell have made it through to Sunday's episode, where another two acts will go head to head for a sing-off for a place in the final.
The X Factor continues on ITV at 8pm on Sunday.