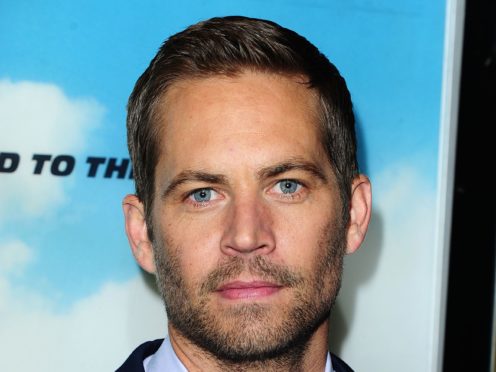 Fast & Furious stars have paid tribute to Paul Walker on the fifth anniversary of his death.
The US actor, who played Brian O'Conner in the racing franchise, died in a car crash in California on November 30 2013 aged 40.
He left behind a daughter, Meadow, who is now 20.
Five years after his death, Walker's co-stars paid tribute. Vin Diesel shared a picture to Instagram showing Walker along with the words, "always in our hearts".
Tyrese Gibson shared a pictures of him and Walker together, as well as a video of himself and fellow Fast & Furious star Michelle Rodriguez giving a speech in memory of Walker at an awards show.
Gibson, 39, wrote: "5 years ago today we all woke up to a nightmare……. Believe me it's still very real for all of us that knew him and loved him personally….."
"Something that would make you smile today…. His I am Paul Walker Documentary was just released today on itunes……
"Please keep praying for the WALKER family especially his daughter @meadowwalker who's one of the strongest most resilient angels out there!!"
Jordana Brewster played Walker's love interest in the franchise and shared his picture on Instagram.
She captioned the post: "5 years without you today. I miss you. I love you."
Walker was killed when a Porsche Carrera GT he was riding in spun out of control, struck three trees and burst into flames on a street in Valencia, California, in November 2013.
Following Walker's death during filming of Furious 7, producers digitally superimposed his face on to his brothers' performances after they stepped in to help complete the film.
The movie's ending features a modified scene in which Walker's character drives off into the sunset.
His character is still alive in the Fast And The Furious universe and was mentioned twice in 2017's The Fate Of The Furious.