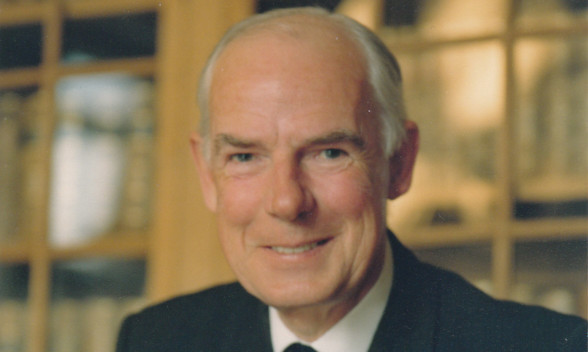 A man who served as the physician superintendent of Sunnyside Royal Hospital in Montrose for 15 years has died, aged 94.
Dr William Malcolm Murray Lyon was educated at George Watson's College in Edinburgh and graduated from Edinburgh University.
After service in the Royal Army Medical Corps in East Africa Command, Dr Lyon returned to the Royal Infirmary in Edinburgh where he met his future wife Vera.
He became a member of the Royal College of Physicians of Edinburgh in 1948.
In 1953 he was appointed Deputy Physician Superintendent of the then Dundee Royal Mental Hospital and assistant physician at Maryfield Hospital. He gained a doctor of podiatric medicine in 1955.
During this time, Dr Lyon was also a tutor in clinical psychiatry at St Andrews University.
Five years in Dundee were followed by a move to Northumberland where he was consultant psychiatrist and deputy medical superintendent at St Mary's Hospital in Stannington near Morpeth.
Returning to Scotland in 1964, Dr Lyon's final position was as physician superintendent at Sunnyside Royal Hospital, Montrose.
He was made a Fellow of the Royal College of Physicians of Edinburgh in 1968 and retired in 1979.
Away from work he was a self taught sailor and was a member of the small Sailing Club on the Montrose Basin.
Following retirement he returned to live in Edinburgh.
He is survived by children David, Rowena and Patricia, eight grandchildren and three great-grandchildren.