 Having introduced his report, Lord Smith of Kelvin sat down. Up stepped Scotland's Deputy First Minister to fire the opening salvo of a political slanging match which has threatened to overshadow some serious powers heading Holyrood's way.
The SNP are adamant they support everything included in the Smith Commission. All the power coming to Holyrood is great. It's just there should be more of it. For that reason, they're out.
Well, actually they're in. But they're in whilst saying the very proposals they signed up to are in fact rubbish. Confused? Me too.
Actually, these plans are radical. They advocate a massive transfer of responsibility to Holyrood and will ensure MSPs are far more accountable for the money they spend.
Welfare, highlighted by First Minister Nicola Sturgeon, is tricky. Big powers are heading north, but is the money? If you were to be harsh you could point out that's what comes with being in government. Cash does not grow on trees.
If it did, the sort of bun fight between the Scottish Government and the Treasury over exactly how much funding Holyrood will have control over, which dominated much of the independence referendum campaign, would not have broken out again yesterday with depressing predictability.
To somewhat ruin the Only Fools and Horses theme tune: "There's income tax, some VAT. No pension fund but APD."
The Smith Commission isn't a Del Boy effort, though. No proposal could ever be perfect, but this is very powerful.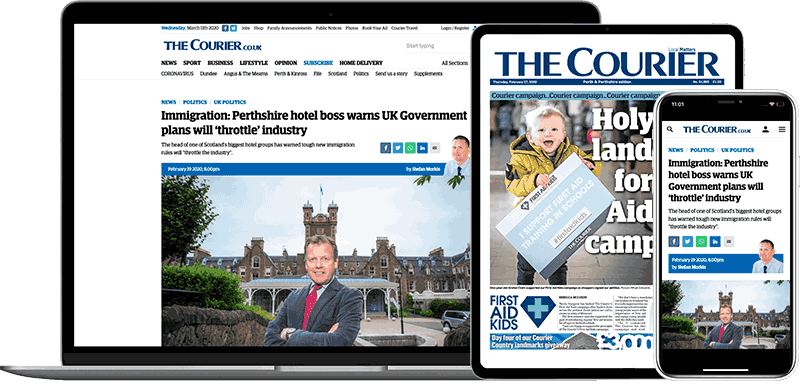 Help support quality local journalism … become a digital subscriber to The Courier
For as little as £5.99 a month you can access all of our content, including Premium articles.
Subscribe