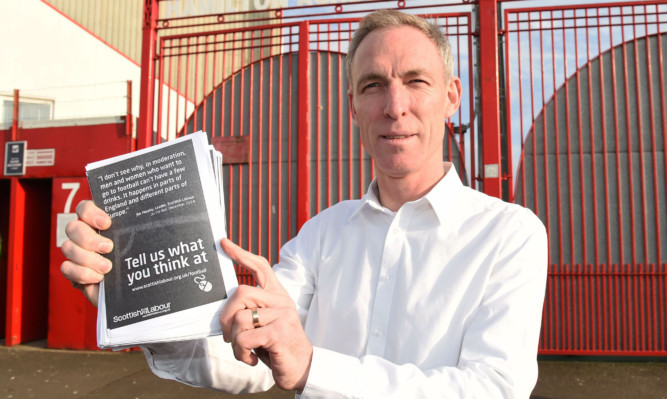 Fired up by his ability to milk an egg, Jim Murphy has set his sights considerably higher with his latest conjuring trick attempting to turn watered-down beer into wine uncorked to celebrate halting the SNP's rise.
Murphy's crusade to liberate the country's football terraces from the tyranny of a 35-year ban on alcohol consumption is hardly comparable to Bevan's NHS, Jenkins' social reforms or Dewar's devolution pioneering achievements by heroic figures from Labour's past that act as permanent reminders of how far short the current party falls.
Instead, it is a wholly transparent stunt designed to dupe enough working class voters into believing that Labour and not the Nationalists are for the ordinary man patronising guff you might expect to have been dreamt up by open-collared strategists in glass-walled offices. "The proles like beer! The proles like football! Let them drink pints while watching the match!"
Except Murphy is undeniably a football man himself, a season-ticket holder at Celtic Park with a decent handle on the grumbles of supporters, the majority of whom resent their freedoms being restricted because some Old Firm fans went tonto three-and-a-half decades ago. That the 400 or so hardy souls who turned out for the Berwick Rangers-Arbroath game last Saturday hardly a flashpoint fixture faced a bevvy ban is a bizarre by-product of sweeping yet anachronistic legislation.
As anyone who regularly attends football matches knows, fans determined to get drunk beforehand will do so. Giving them the choice to do so in the ground rather than in the pub, street or elsewhere will do nothing to increase consumption, save for the possibility of a welcoming half-time pint.
Pub closures and out-of-town stadia means finding somewhere to enjoy a drink before the game is increasingly difficult and it is the non-violent, responsible supporters who lose out. Away fans in particular can be found charging around Paisley and Airdrie like Challenge Aneka acting on cryptic clues and false rumours concerning the nearest licensed premises.
And besides, everyone knows the most tanked-up members of the crowd at any game aren't the supposed bovver boys on the terraces but the corporate sponsors in the posh seats who paid handsomely for the privilege of being able to sup freely.
Murphy has ruthlessly exploited the class dimension of this debate has been one that by pointing out that drinking is a perfectly acceptable accompaniment to more middle-class forms of entertainment such as rugby and theatre. The SNP's response so far has been to ignore point out that football violence has all but disappeared since the 1980 ban. That is true, but doesn't explain a similar eradication of trouble south of the border despite hooliganism having been far more prevalent in England, where alcohol continues to be sold in grounds. In both countries, all-seater stadia, CCTV, hefty prison sentences and ticket prices have done more to stamp out football-related violence than a ban on alcohol sales that doesn't actually stop fans drinking ever could.
For the teetotal, arch-Blairite Murphy to have suddenly developed a libertarian streak on behalf of the masses a few months before an election may be a bizarre, cynical, and some may say desperate, act but that doesn't mean he's wrong on the issue.
* Grant Hill is the author of Clubbed to Death and founder of Teckle Books.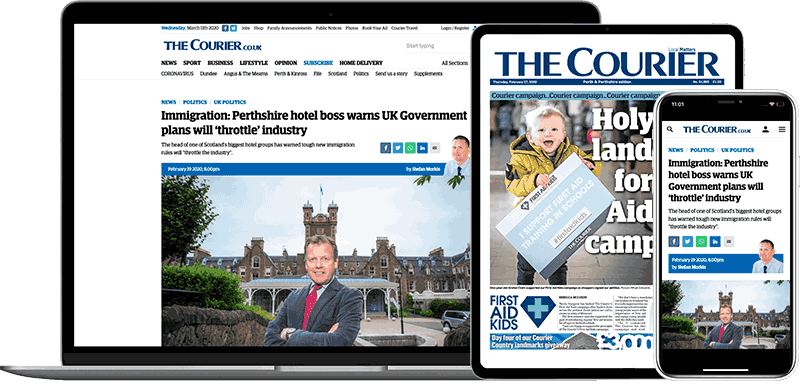 Help support quality local journalism … become a digital subscriber to The Courier
For as little as £5.99 a month you can access all of our content, including Premium articles.
Subscribe