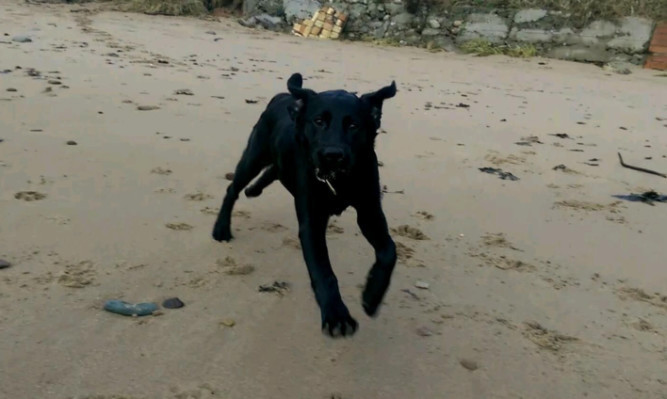 Strange things have been happening in the MacCallum household. Items of clothing have been going missing.
The mysterious goings-on seemed to coincide with Yancy's arrivalbut disappearances have recently increased to a worrying degree. Socks placed on the airer are generally colour matched, sometimes cross-indexed, before being draped lovingly together. We turn our backs for a few minutes and they are gone.
Some reappear upstairs, on the stairs and throughout the house. Occasionally they even appear on Yancy's bedwho on earth would leave them there, I hear you ask?
Even pants have been known to go walkabout, only to reappear elsewhere in the house.
The whole business is a bit of a mystery.
Is it a poltergeist? We may need an exorcism, I fear…
In other news, training supervisor Wendy came to visit and joined us on a walk with Yancy. It felt a bit like a driving test but I think Terry and I passed…even allowing for the two chickens Wendy had clearly arranged to "happen across" us during the walk.
Yancy is coming on really well. Her walking on the lead is improving all the time. She must walk slightly ahead as she will be leading once she's in a harness. She has her daft days when she's easily distracted by people, other dogs and birds she doesn't like crows but, considering she's not even six months old yet, she's doing great.
Since our last blog we've been on the train to Dundee a couple of times. First time she didn't like the gap and I had to carry her on, but the next time she jumped aboard with gusto. Trains are great because there's always rubbish to eat on the floor. She's a sort of canine Hoover.
There have also been plenty bus trips and she's now very comfortable aboard the 73 to and from Dundee, though boredom can lead to occasional bouts of mischief, to the general amusement of fellow passengers.
She's also had a couple of away-days. One with her Aunty Barbara and another with Aunty Lana. They are part of the support network in the area and looked after Yancy when we had things on. She was, we were told, as good as gold, thankfully!
I did feel a pang for Lana's own dog a slightly older golden lab called Suzy. She gave me a look when I left Yancy which said: "Oh Gawd. Not another puppy…"
I've also had Yancy with me to a Ninewells appointment nothing embarrassing, before you ask. I played very much second fiddle in the examination room, but, once again, Yancy passed the test with flying colours.
We had another get-together at Broughty Castle hall with the other local Guide Dog pups. Always great fun. Yancy did well largely due to her exhaustion after the pre-training tussles with her colleagues but she's clearly making progress on the training front.
We're away up to the Guide Dogs Centre at Forfar next week for Yancy's six-month check-up with the vet and Wendy is going to give us a quick tour of the place, more of which in my next blog.
Anyway, better be off. Yancers and I are off to the shops!
Look after your socks.
For more information on Guide Dogs for the Blind and on puppy walking, visit guidedogs.org.uk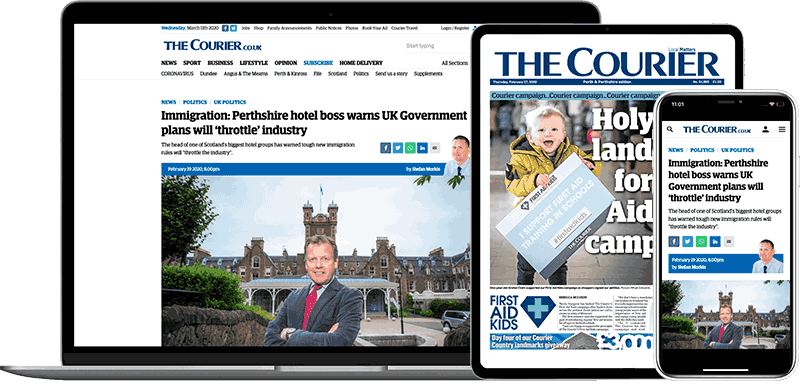 Help support quality local journalism … become a digital subscriber to The Courier
For as little as £5.99 a month you can access all of our content, including Premium articles.
Subscribe