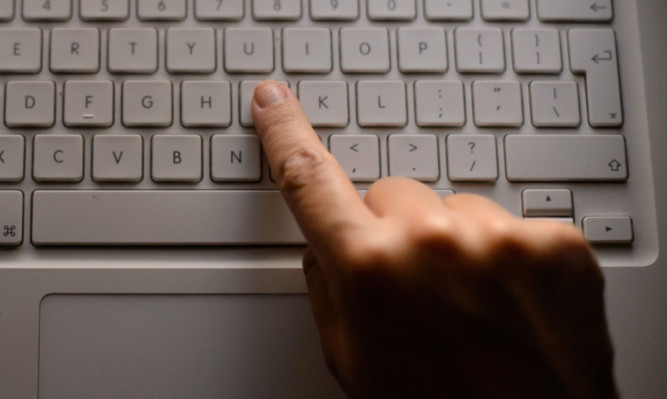 How much does your firm make annually?
Five figures? Six, seven, eight even?
Now I want you to ask yourself how hard you and your colleagues work to drive that number up year on year.
For an average employee working eight hours a day, five days a week, the investment is more than 1,800 hours per annum.
For your average small business owner, the time invested in making their idea work is probably more akin to 2,500 hours per year, and the emotional outlay is much more besides.
So, given how much we all put into our professional lives, what would you do if someone walked through the front door of your office and began disrupting or destroying your work and helping themselves to tens of thousands of your hard-earned pounds?
The answer, I guess, is you would react badly, perhaps even resort to violence to protect your interests.
But the reality is that many businesses are being stolen from day in, day out, and very little is being done to stop it.
It is just that the modern-day thief may not be someone you can physically put your hands on.
In fact, they may well be sitting in a bedroom at the other side of the world while they rip you off and put your company in financial peril.
I am, of course, talking about cyber crime, the modern equivalent of highway robbery.
The sad reality is that it is now one of the UK's largest growth industries.
In a different life, many moons ago, my office was broken into overnight.
To this day I don't know how they got in to swipe my computer from my desk, but what I do know is the havoc that it caused.
It was less the financial loss of a few hundred pounds for a new computer that bothered me, more the hassle of having to start over.
There was no cloud back-up in those days and, since my separate hard drive had gone west with the rest of my kit (yes, I know they should have been stored separately) I was left with nothing. Months of work vanished in an instant.
It is fair to say the episode was more than a little frustrating, and I confess the air was turned blue when the police investigation turned up nothing.
But what I did not think of at that time was the potential wider implications of the loss.
On that laptop was data about confidential contracts, contact information for some well-known people, files about projects which were yet to receive a public airing, and information about other behind-closed-doors schemes.
In short, there was enough information to cause both myself and others considerable problems if the motivation of the ne'er do well who pinched my laptop was more grand than simply selling it off in the pub for £20.
Fortunately, the doomsday scenario never came to pass in my case.
But a new report from accountancy giant PwC this week shows I was playing with fire.
The study found the average cost of a severe online security breach for big business was now between £1.46 million and £3.14m.
The equivalent cost for SME companies was between £75,000 and £310,800.
The report also found that more companies were facing hack attacks, the frequency of attempted online breaches was increasing, and rogue employees who weren't being monitored robustly enough also posed a threat.
While most firms acknowledged the risk associated with cyber crime, levels of protection against attack varied from company to company.
The threat is huge, but the response from the business community is inadequate.
PwC are not alone in calling for companies to take immediate action to protect their businesses from cyber criminals.
The UK Government is urging change, too.
But for me, just getting in some fancy anti-viral software is not enough.
I firmly believe cyber crime is such a risk to companies both large and small that it should be an agenda item on every boardroom meeting.
It is only by taking the problem seriously and developing a comprehensive protection strategy that the online Dick Turpins will be stopped.