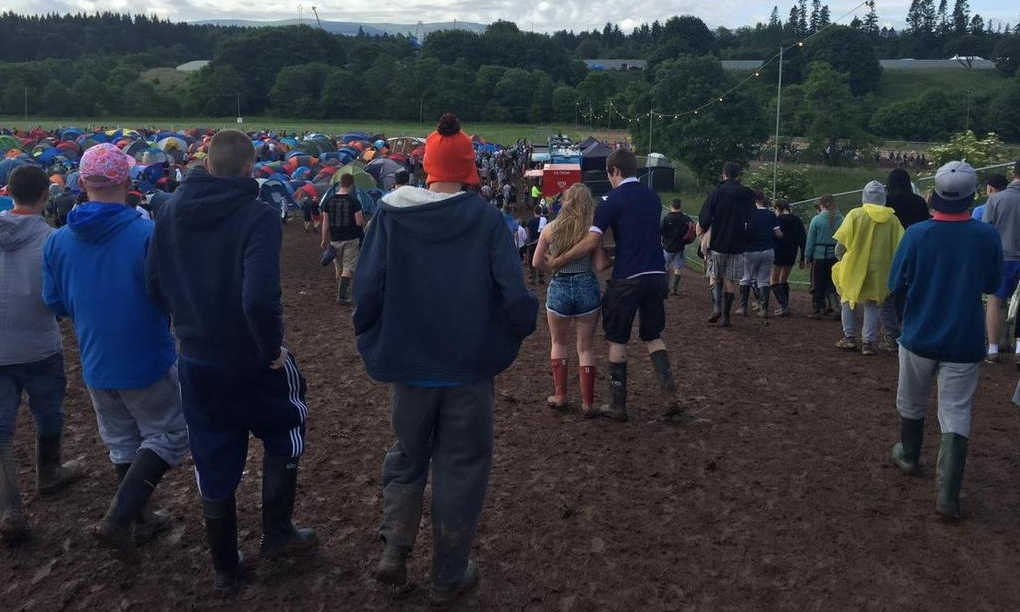 No one likes to wake up and be confronted with hard choices.
I suppose I should be grateful, then, that I was confronted with a soft choice – caused by last night's spicy pizza and one pint too many.
It is no secret that the toilets at T in the Park are rancid beyond comprehension.
It is not just the sheer quantity of usage. That in itself would be bad enough.
No – it is also the apparent inability of any user to actually hit the bowl.
They almost seem to take a sadistic pleasure in inaccurately spreading their muck throughout the cubicle, as if auditioning to take part in the Dresden raids.
The result of such escapades need not be described in detail. It is suffice to say that, if my choices were to use the portaloos or my only pair of pants, it would be a serious dilemma.
And yet I faced such a crisis. Sat bolt up in my tent, I knew I didn't have long.
The media area provides relative comforts, but was some 45 minutes away.
I could make a dash for it, but the churned mud is hardly an ideal surface for a runner, which, in any case, I'm not.
Nevertheless, clad in wellies and a deerstalker, I ran like the wind – almost literally.
I was faster than I ever have been in my life – perhaps that's Mo Farah's secret – but, alas, it was not to be.
As I caught sight of the portaloos at the end of the campsite, the disconnect between mind and body was complete. There was nothing that could be done, except what I didn't want to be done.
I eventually emerged from that plastic, upright cesspit a fundamentally changed man.
It was a more dramatic way than I envisaged to close my first night of festival camping, which had largely been enjoyable.
Still, if that's the simultaneously hardest and softest situation I face this weekend, I'll be happy.