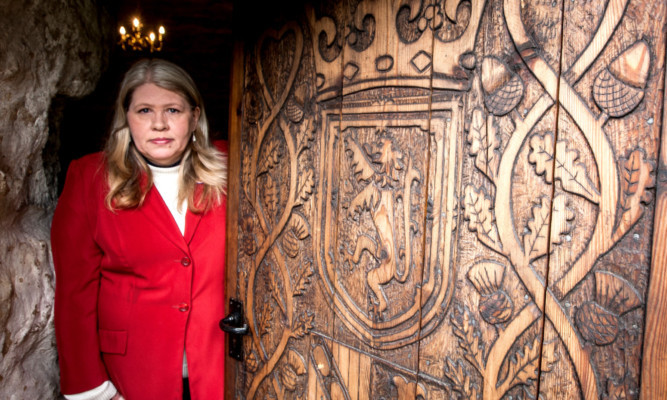 The old versus the new.
When the Sibbalds' first established a barmkin at Balgonie in Fife more than 700 years ago life was very different.
The only running water came from the sky and there were few home comforts to speak of.
It was a difficult existence where life was shaped by the land and the people living in the now Balgonie Castle's lee.
Several centuries, various high-standing owners and the odd brush with infamy later – a certain Rob Roy MacGregor captured the castle during a raid in 1716 – Balgonie remains.
A charming, quiet constant of Fife life. At least it was quiet until the medieval met the modern this week.
The social media meltdown that brought the spotlight on Balgonie was as excruciating as it was riveting.
And for anyone that runs a business, it was to prove a salutary lesson in what not to do.
The whole sorry saga began with a bride-to-be contacting an online wedding forum to ask other couples what they had been asked to pay up front for their wedding package.
It seemed an innocuous query – one of millions of similar questions kicking around on the internet.
There was no mention of the venue involved, just a general question about pre-payment and the cost of kids meals.
It was at this point a storm erupted.
Balgonie's Kelly Morris recognised the bride-to-be as a client and, I think it is fair to say, umbrage was taken.
In days gone by that type of grievance – whether right or wrong in its nature – would have been internalised.
However much it irked, aggravated or annoyed, it would never leave the office's four walls. That is the professional, business-minded thing to do.
The client is paying for a service and they are always right.
But unfortunately for Balgonie Castle, no-one lives in a hermetically sealed bubble any more.
When Mrs Morris broke the unwritten rules of the service trade and took to social media to vent her displeasure at her bride's questioning attitude, all hell broke loose.
Within hours, the castle was under siege. But this time it wasn't a Scottish outlaw at the door, it was the indignant hordes on Facebook, Twitter and Instagram et al.
There was overwhelming condemnation and Mrs Morris and her family found themselves in lockdown on the advice of the police.
Within 48 hours, a well-known and previously respected venue that had hosted some 1,200 weddings had found itself sucked into an online black hole.
At the time of writing, a quick Google news search brought up links to 17 negative stories about the castle before I reached the first positive review.
That may seem unfair but it is the reality of how the internet works.
For the sake of a few ill-advised comments, the venue's reputation – built up through hard graft over more than 30 years since the Morris family first arrived on the banks of the Leven – has all but been destroyed.
That is hugely regrettable and I sincerely hope the Castle has the wherewithal to recognise its failures, make amends and eventually restore public confidence in the service it offers.
But I hope the the Balgonie case also makes business owners others think about their presence online.
Used well, social media can be a signfiicant force for good for a business and can boost the bottom line. But use it badly and it can be hugely damaging.
Many firms now have dedicated social media officers whose job it is to enhance the business's reputation with its online audience.
But for those who are yet to devise a social media strategy, here's a quick tip.
If you wouldn't say it to someone's face, don't say it online.
That should keep you out of trouble.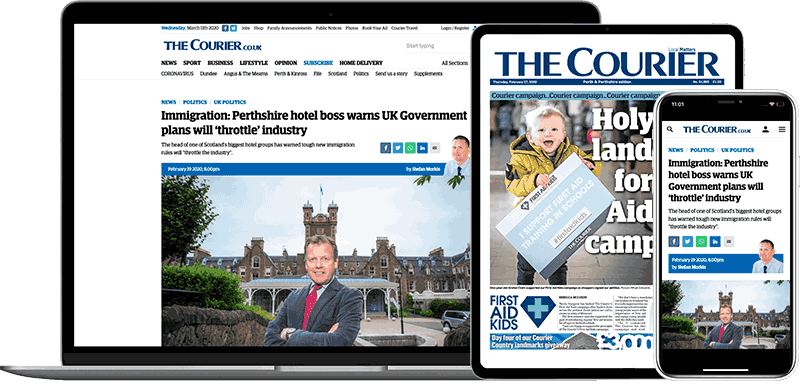 Help support quality local journalism … become a digital subscriber to The Courier
For as little as £5.99 a month you can access all of our content, including Premium articles.
Subscribe