 Coming Up is late.
Only late, thankfully, in delivering our wry look at Wednesday's Courier and not late as in dead (although if the ruler of this corner of the internet has his way, that could change).
The reason for this lateness is not sheer bone-idleness or incompetence (seriously) but just having too much news to deal with.
For example, we've had to monitor events at Leauchars where the army has taken over the air base (with a parade rather than an invasion going by our video).
We've been busy watching Police Scotland take another kicking over stop and search.
We've been all over calls for safety improvements on the A92 after the latest serious accident.
And our eye has been drawn to a mega-sale of work by Fife's finest, Jack Vettriano.
Not content to offer up those stories to hungry news-digesters, we have some exclusive paper-only content that you'll have to buy Wednesday's Courier to get hold of.
Find out what happened when some kids from Kinross-shire were in a webcam chat room and had a rather unpleasant visitor.
Discover which corner of Courier Country gave the world lacrosse.
And read about Zayn Malik's rather surprising change in direction since he left his four pals to fend for themselves.
There's so much more besides but if we don't get this copy online soon, the master of all things internet will start to turn a shade of purple.
Just buy Wednesday's Courier folks.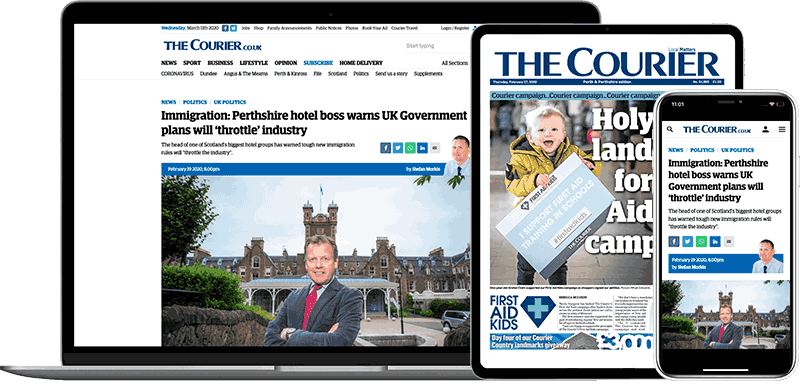 Help support quality local journalism … become a digital subscriber to The Courier
For as little as £5.99 a month you can access all of our content, including Premium articles.
Subscribe