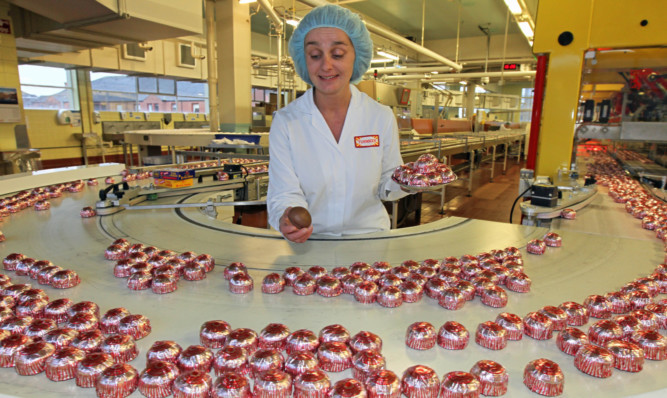 The campaign for May's Scottish election started before the holidays, with opinion polls and political charm offensives. However, this week the battle became serious.
The party leaders have been setting out their stalls and with the SNP predicted to increase its majority and win a historic third term, the pressure is on Unionist politicians to make all the running.
How should they do this? Not by being a "broad church" and appealing to the supporters of independence, as Labour seems determined to do.
The party is fielding candidates who backed a Yes vote in the 2014 referendum, with one, a Unison official from Glasgow, reportedly saying: "We don't need to position ourselves as always critical of the SNP."
Actually, that is exactly what Labour and every opposition party must do.
Labour, trailing the Nationalists by 30%, is not going to make any headway by tempting on board Yes voters, who already have a home to go to. It's called the Scottish Nationalist Party and there is little Labour north of the border can promise in terms of left wing idealism and a secessionist utopia that the SNP hasn't itself promised.
In the past?
A spokesman for Scottish Labour, apparently desperate to lure back those who have deserted to the Nationalists, said "the referendum is in the past".
However, it is very much in the future too and will be in the present soon if the SNP gains an even larger share of seats in the next Holyrood parliament.
Nicola Sturgeon may try to play down her separation agenda as she puts her party on an election footing but we should not be fooled.
The independence obsession won't go away and if, as forecast, the SNP does end up with a bigger majority and subsequently an even tighter stranglehold over all areas of public life the grassroots clamour for a referendum rerun will be hard to resist.
Sturgeon admitted as much in a Sunday newspaper article, saying it was her party's job "to lead a renewed debate" about independence.
Scots who voted No 16 months ago a majority of the electorate will be alarmed by the prospect of an ever more powerful SNP permanently distracted by constitutional concerns.
For the sake of this Unionist mass, the opposition parties must claw back votes by focusing on the SNP's tainted record.
Sturgeon saying "Scotland is a better place today than it was when we took office" is as misguided as Alex Salmond insisting, when he was First Minister, that Scotland would be cushioned by its oil wealth.
Courier reader Ian Larkin, of Aberdeen, spoke for many when he urged the SNP to get to grips with the seriousness of the situation in his city, instead of "manufacturing outrage" to deflect attention from the real issues affecting Scotland.
"We now have an SNP government focusing exclusively on breaking up the UK and severing the very financial stability we desperately need from a much larger UK economy (£2 trillion GDP) to ensure our recovery," he wrote last week.
Voters elsewhere will hope the next government turns its attention to other neglected areas of domestic policy, such as education, health and housing.
However, that is unlikely if the SNP is given a third chance to manage our public services. If Scotland is in a better place than it was in 2007 when the SNP took office, why have schools been hit by a staffing crisis more than a million days were lost to teacher sickness in three years and why are hospital emergency departments seeing 12-hour queues for treatment?
Crumbling NHS
Private medical firms are cashing in on Scotland's crumbling NHS, with up to 50,000 Scottish patients reportedly treated last year by a Welsh-based company that sends staff to Scotland.
The educational attainment gap between rich and poor kids continues to grow and, shockingly, there are rising incidents of poverty-stricken children stealing food.
Teaching unions blame the SNP's cuts to local councils for forcing society's most vulnerable on to the scrapheap.
Meanwhile, flood-hit communities try to save their homes as flood defence funding is cut and businesses still count the cost of the recent Forth Road Bridge closure after vital engineering work was put on hold by the Nationalist administration.
Amid these winter of discontent scenes, Nationalist activists are getting exercised not by stark inequality but byTunnock's teacakes.
Yes, one of Scotland's most successful enterprises has come under fire because it has decided to brand its products "British" rather than "Scottish" in the south.
For this, the legendary firm, a long-time contributor to Scotland's economy, is labelled a traitor.
That is the kind of nation the SNP has created, one where Scots turn on each other for the pettiest of reasons, while children go hungry.
The opposition parties have four months to show the electorate a fairer alternative.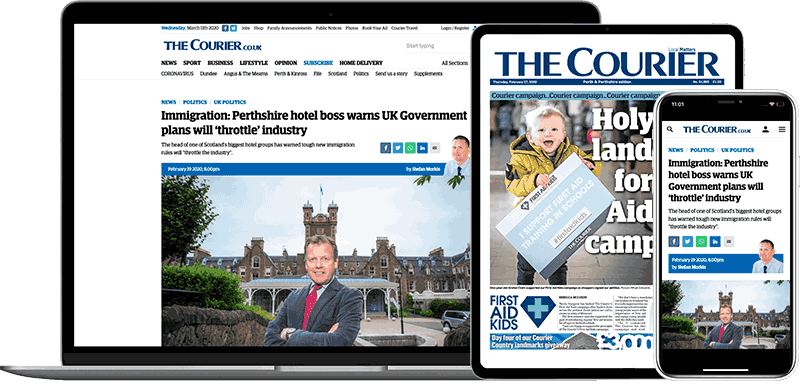 Help support quality local journalism … become a digital subscriber to The Courier
For as little as £5.99 a month you can access all of our content, including Premium articles.
Subscribe