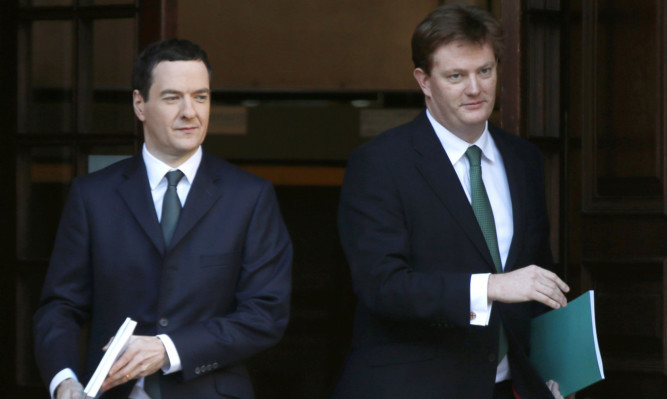 Scotland will receive an extra £213 million through the Chancellor's Autumn Statement but the funding block grant is to fall by two-thirds when Holyrood is given control over income tax.
George Osborne said more devolved powers would mean the "importance" of the Barnett formula "will effectively be reduced" once the Smith Commission recommendations are implemented.
Mr Osborne also outlined measures he says will support continued investment and exploration in the North Sea oil and gas industries.
Scotland's Deputy First Minister and Finance Secretary John Swinney said Scots are paying the price of UK Government's austerity agenda but Scottish Secretary Alistair Carmichael pointed out that employment has increased by 167,000 north of the border since the 2010 election.
Also causing controversy was an indication that power over corporation tax will be devolved to Northern Ireland after the Smith Commission ruled out giving Holyrood control to vary it.
And a row has already broken out over whether planned reforms to stamp duty for England and Wales mean Scottish house buyers will be left off when a new tax system comes into place next April.
Perth and North Perthshire MSP Mr Swinney said: "The lowest earning households in Scotland will be among the hardest hit by the UK Government cuts.
"And while the Chancellor gives Northern Ireland the power to cut corporation tax his government is continuing to block the job-creating powers Scotland needs."
Mr Swinney added: "With a further £25 billion of cuts in the future the Westminster Government is locking Scotland into austerity against our wishes."
But he pledged: "The £125 million of consequentials we have received from frontline NHS spending in England will be passed to Scotland's NHS as they have been in every year of this parliament."
For full coverage of Mr Osborne's announcements, and what they will mean for you, see Thursday's Courier or try our digital edition.