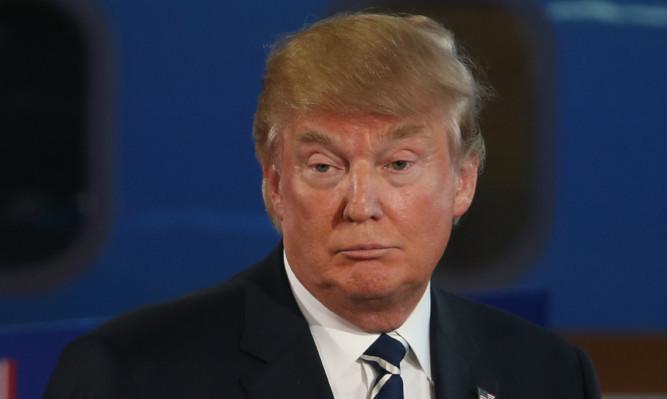 An SNP MSP says Alex Salmond is wrong to back a ban on Donald Trump entering the UK.
The former First Minister revealed he signed a petition calling for the controversial would-be US President to be barred from Britain following inflammatory comments about Muslims.
But Kenneth Gibson, the SNP chairman of Holyrood's finance committee, disagreed with his former leader's stance, instead comparing Mr Trump to former BNP leader Nick Griffin.
Property tycoon and Republican candidate Mr Trump last week suggested there should be "a total and complete shutdown" on Muslims entering the US.
It follows controversial comments about Mexicans, women and disabled people. Mr Salmond branded the remarks "hate preaching".
He said: "The definition of religious bigotry is if you ban a whole section of people according to their religion, as opposed to what they personally have done or not done. That is most certainly bigotry.
"So I think that in terms of consistency (the Home Office) should be considering banning Mr Trump from the country.
"Trump has been saying that other people should be banned from going to America so he can hardly complain if he was banned from coming here."
Mr Salmond also defended his decision to back Mr Trump's Aberdeenshire golf development, adding he could not have anticipated his former ally's attitudes to wind turbines in 2012 when the pair spectacularly fell out or to Muslims and Mexicans in 2015.
The petition to ban Mr Trump under hate crime laws has collected more than half a million signatures. First Minister Nicola Sturgeon last week urged Home Secretary Teresa May to consider carrying out the action.
But Mr Gibson revealed he did not "support that point of view". He said: "If you recall when Nick Griffin appeared on Question Time, people wanted him banned but when he came on he undermined what little support he had in the polls.
"I don't believe there should be a ban (on Donald Trump) coming to the UK."