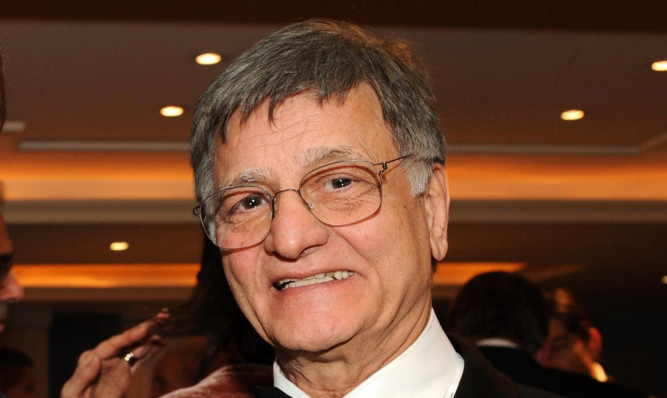 Labour peer Gulam Noon, who was known as the curry king, has died aged 79, it has been announced.
The prominent entrepreneur made his fortune selling Indian food and was a significant party donor.
He became caught up in the cash for honours scandal after making a significant contribution to Labour coffers.
Tony Blair led tributes to "great character" who he said would be "deeply mourned" while senior Labour MP Keith Vaz said the Asian community had "lost one of its greatest stars".
Mr Blair said: "Gulam was a great character, brilliant businessman and above all someone dedicated to our country and its future. He was devoted to getting those of different religious faiths working together and was a wonderful role model in the Muslim community. He will be deeply mourned."
Lord Noon was born in a single-room house on Mumbai's crowded Mohammed Ali Road and lived in it along with eight others. He later made his way to the UK where he set up his sweet stall Bombay Halwa in Southall, west London, in 1972 and Noon Products 17 years later.
In 2006 amid claims that financial support was being rewarded with honours, the tycoon joined other donors in asking for his nomination for a seat in the House of Lords to be withdrawn saying he had been left in an "invidious position". He was made a life peer in 2011.
The decision to award him a knighthood in 2002 sparked criticism by current Labour leader Jeremy Corbyn, who said at the time he was "very disturbed" about the move.
But the businessman said he believed that he had received the honour on merit.
Mr Vaz said: "Today we have lost a giant, not only of the British Asian community, but also of British entrepreneurship. A decent, honourable and generous man, who was dedicated to his family, but also to his country, the United Kingdom.
"Rightly known as Britain's first curry king, he brought curry to the high street. There are thousands of people in Britain, in India and throughout the world who have benefited from his enterprise, jobs he created, and his big heart. The world of cricket will also miss one of its most devoted followers.
"He was the epitome of everything a first generation immigrant can achieve, someone who literally came with nothing, but was also grateful to Britain for giving him the life chances to prove what an extraordinary man he was, whilst never forgetting his roots in India.
"Our community has lost one of its greatest stars."