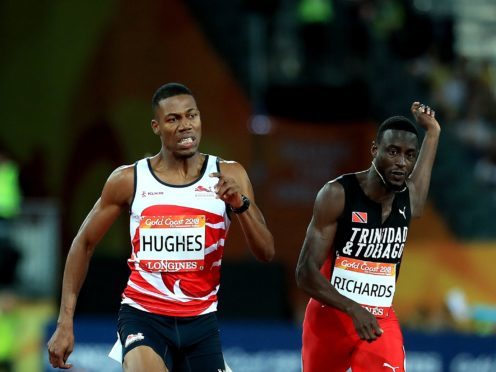 England's Zharnel Hughes has revealed Trinidad's Jereem Richards took the blame for his dramatic 200 metres disqualification.
Hughes was booted out of the final for obstruction after narrowly beating Richards on Thursday night.
He planted an arm across Richards – who was upgraded to gold – on the line and, despite an appeal by England, the decision stood to leave Hughes heartbroken.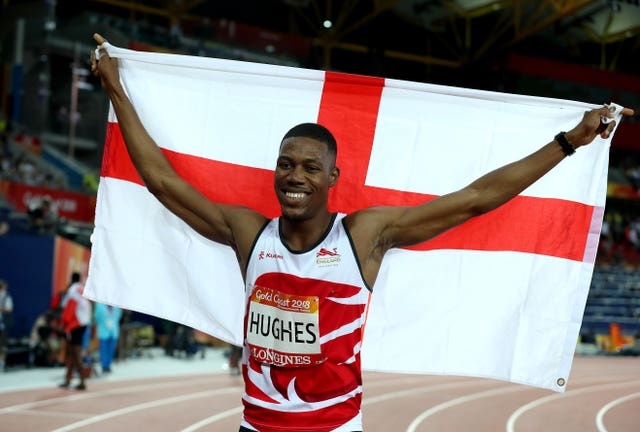 The Anguilla-born sprinter completed the majority of his lap of honour before hearing about the decision and he revealed that Richards initially took responsibility for the incident.
He said: "The guy even apologised to me after the race, that's the sad thing about it.
"After we finished, I don't know if you guys saw, he came over and hugged me and say 'hey, man, I'm sorry for hitting your arm.'
"It is what it is, I just wish him the best going forward and we'll see each other again.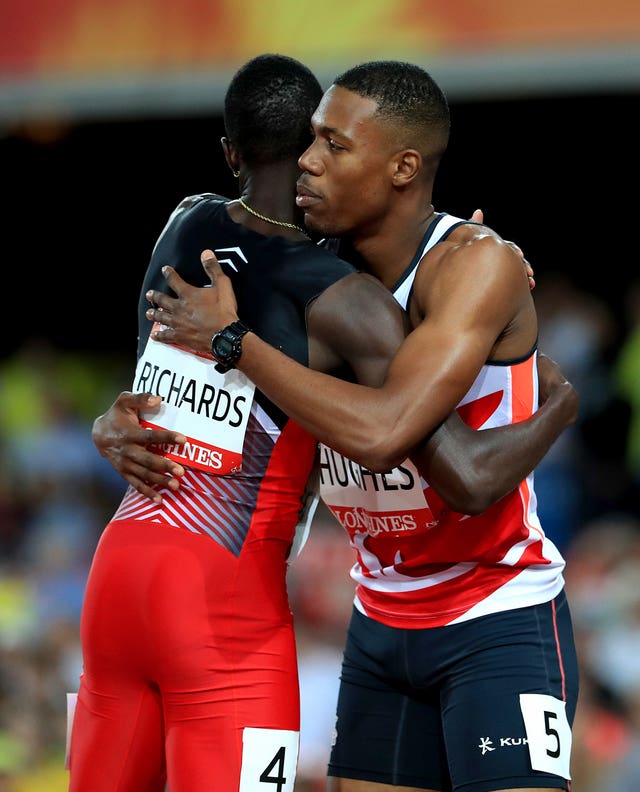 "I found out when i came into the home straight, a member of my team told me. I was talking to him about the race and then he said 'I think there might be a problem'.
"It was a bit heartbreaking, the official stopped me and I tried to say 'that had nothing to do with me.'"
Hughes, 22,  got no sleep on Thursday night before helping England to the 4x100m relay final on Friday morning and afterwards he protested his innocence.
"It was a bit of a nightmare, I've been disqualified for something that I didn't really do," he said.
"It was a bit hard for me considering I was disqualified by somebody who was actually at the back of me, hitting my arm, propelling me to go forward and I stepped over.
"I had to get my balance and my arm happened to go over in front of him which wasn't intentional.
"I would never try to impede another athlete but unfortunately that's what they decided.
"I wouldn't say unfair, it's the official's opinion. I just have to live with it. I'm still young, I'll learn from this, and go forward from here and probably become a better athlete."
Just over 12 hours after his DQ, Hughes ran the second leg as England's relay team won the second heat in 38.15 seconds at the Gold Coast's Carrara Stadium.
He added: "It makes me very hungry, the guys have been very supportive and I'll do my very best for them to get a medal.
"It'll be quite fun to win a gold medal. I'm not putting any pressure on us, we still have to go there and execute."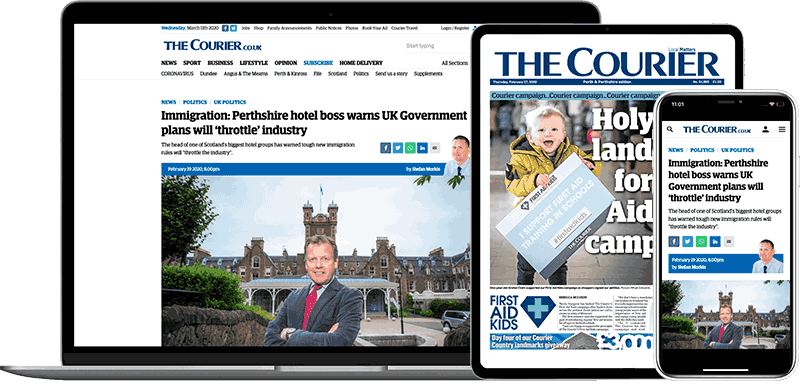 Help support quality local journalism … become a digital subscriber to The Courier
For as little as £5.99 a month you can access all of our content, including Premium articles.
Subscribe