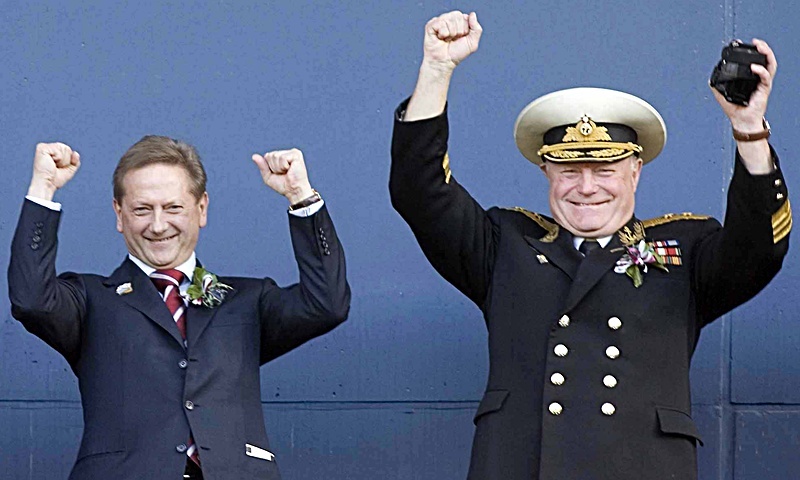 The usual seat allocated to The Courier at Hampden backs on to an area housing hospitality guests.
That section is normally filled by high-spirited fans of either Scotland or one of the club sides competing in that day's cup final.
The banter can be entertaining, interesting and hilarious all at the same time but probably the experience has never been stranger than it was on Saturday, May 13, 2006.
After switching on the laptop and opening my notebook, I turned my head to see that my companions for the Hearts v Gretna Scottish Cup final were a group of Russian naval officers, resplendent in full uniform and proudly bearing medals.
They were there at the invitation of former Soviet submariner Vladimir Romanov, in those days still the darling of the Hearts support and making the most of the profile afforded the owner of Scotland's third biggest club.
Sadly, the Tynecastle ship has now sunk in a sea of financial mayhem back in Lithuania, Romanov's homeland.
Hearts' opponents that day were Gretna, who were a penalty shoot-out success away from a shock victory, but subsequently were to be wiped off the Scottish football map.
At least that fate should not befall the Jam Tarts despite all the pain that will come from administration.
Fast forward six years from the win over Gretna and you found Hearts back at Hampden, this time minus their Russian supporters club.
What they did have, though, was a team that ripped Edinburgh rivals Hibs apart in one of the most one-sided cup finals this writer has seen.
It was a 5-1 triumph for the maroon side of the Auld Reekie divide and utter humiliation for those in green.
Some Hibs fans may be enjoying some schadenfreude a year or so on from that dark day but Scottish football as a whole should be grimacing.
Let's look at what Hearts have going for them.
They are the third largest club in the country. They play in Scotland's vibrant capital city. Such is their wider fan base that just a year after that Gretna final they attracted a crowd of 57,857 to Murrayfield for a friendly against Barcelona. They regularly attract full houses to their own stadium, Tynecastle, which is widely regarded as the best place to watch football in Scotland.
Why can't it work? What is wrong with the game and the SPL that such a team fails in such spectacular fashion?
The easy answer is to say that all the blame lies with Romanov and his debt but perhaps everyone who wants Scottish football to avoid these shipwrecks in future should look a little deeper than that.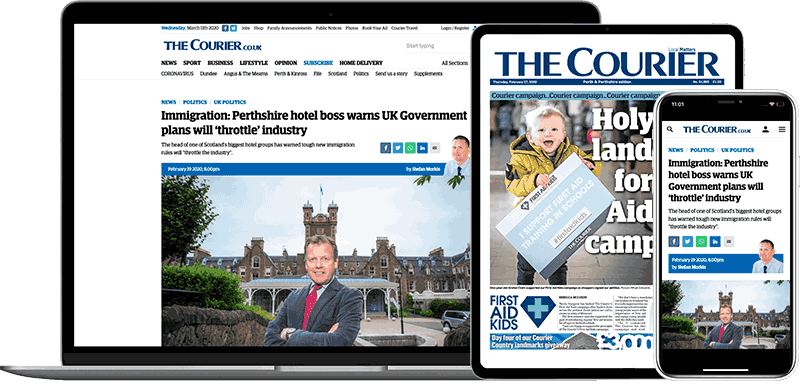 Help support quality local journalism … become a digital subscriber to The Courier
For as little as £5.99 a month you can access all of our content, including Premium articles.
Subscribe