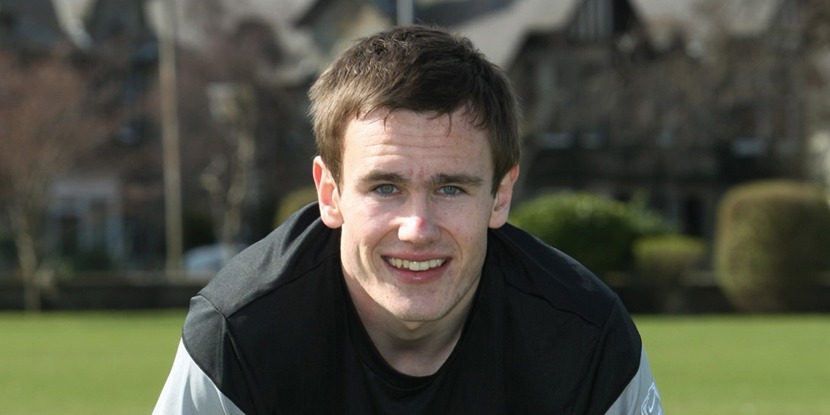 Dundee United defender Keith Watson is prepared for a family feud when the Tangerines step into continental competition.
While Watson would love the Europa League final play-off round draw on August 6 to give them the best possible chance of reaching the lucrative group stages, his dad Derek would prefer to see his son face his favourite English team Liverpool.
"We are in the final qualifying round before the group stages so it's an exciting prospect," said Watson, whose team-mates will enter the fray on August 19 then play their second leg a week later.
"I am relishing the start of next season already. I can't wait for the draw because there are a few big teams we can get.
"My dad is a Liverpool fan so I know which side he hopes we get.
"You would be up against some of the best players in world if it were a team like that.
"But we are one round away from the groups and that's where we want to get to.
"I am just a young guy but I have heard a bit about the European history. Davie Bowman certainly talks about the likes of Barcelona a lot."
Watson, who this week agreed a new extended contract that will keep him at United until 2013, has still to come down off cloud nine after the cup win over Ross County.
"The Scottish Cup was brilliant and I still can't believe that I have a winner's medal after all I have been through with injury," he said.
"I am still settling down after the win and have seen the footage of the celebrations on You Tube and stuff like that.
"When the final whistle went, the feeling when I was walking up the steps to get my medal, kissing the cup it was all amazing.
"Now we have won the Scottish Cup, we are in Europe, I have just signed a new contract. Life could not be any better."
With both he and colleague Scott Robertson pledging their futures to United this week, Watson hopes he will still have most of his mates around him for the new campaign.
"We have a brilliant squad here and if we can keep a hold of most of the team next season we will have a good chance," he said.
"Teams will be sniffing about because of the success we have had. If any of the lads were to leave then you would be happy for them but, on the other hand, you would like them to stay to help us push on.
"There has been banter with guys asking each other where they are going but I hope we can stay together."Selection headacheManager Peter Houston revealed that Watson gave him his only Hampden headache last weekend.
It was touch and go between the youngster and Mihael Kovacevic for the final right-back role.
After much deliberation, Houston went for the experience of the Swiss defender, although he was delighted to bring Watson on as a sub to sample the success.
Once called the best young talent he has ever worked with by previous boss Craig Levein, Watson didn't let anyone down.
"It was a big decision to leave him out of the cup final but I just felt that Mihael gave us better cover against (Ross County dangerman) Michael Gardyne," said Houston.
"It was difficult because Keith had been doing so well. When I told him he wasn't playing he just took it in his stride because that's what he is like.
"Nothing fazes him, he has a great attitude and he is someone who I think has a very big future in the game."
Meanwhile, Scotland boss Levein has hinted that another of United's young guns, David Goodwillie, is on the verge of a call-up.
"David is starting to blossom and we have a dearth of strikers," said Levein. "It is not that I am not happy with the strikers we have because I am.
"The problem is there aren't enough of them."