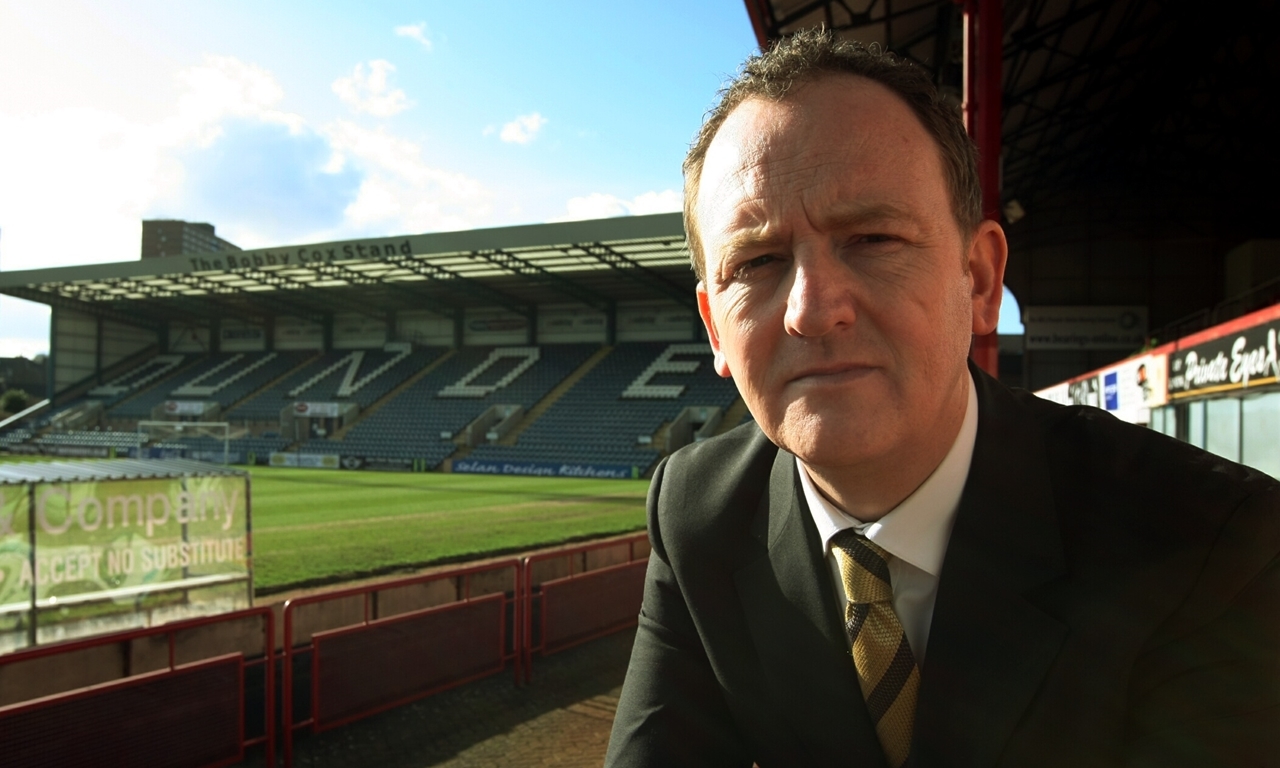 Football club chief executives, or whatever other title the main behind-the-scenes operators are given, are always dividers of opinion.
Dundee FC's Scot Gardiner was no different.
You just need to read the words of Rab Douglas on Twitter and internet comments on fans' websites to realise there are plenty in the city who are glad to see the back of him.
"What goes around, comes around" would probably sum up their position.
It would be remiss not to mention however that, though they probably weren't in the majority, there were Gardiner supporters among Dark Blues' fans. And he was respected by many of his peers and in the corridors of power in the SPFL.
It's hard to believe that Gardiner's tenure has only been two-and-a-half years long, because so much has happened at Dens Park since he replaced Harry McLean back in January 2012.
Gardiner has been involved in the sacking of two managers and the appointment of their successors, played a part in bringing American investment into the club and all that entailed, dealt with the ramifications for Dundee of Rangers' fall from grace and down the leagues, and, depending on who you believe, been in the running for his equivalent job at Ibrox.
The timing of the departure has been described as a "natural one" by the club, but in many ways it is exactly the opposite.
Gardiner was a Dens Park survivor and, if anything, his job looked in more jeopardy when John Brown's time as manager came to an end a few months ago.
There was no hiding from the fact that Brown was Gardiner's man and the bold move in appointing him had not paid off.
But he made a sound call in identifying and hiring Paul Hartley to replace Brown, and after Dundee secured promotion on the last day of the season it appeared as if Gardiner was having a good summer.
A glamour pre-season friendly with English champions Manchester City was confirmed and he has closed deals on eight new signings, with others expected to follow soon.
With pre-season training underway nobody in Scottish football is talking about Dundee as relegation favourites from the Premiership.
It will be intriguing to see what John Nelms brings to the (renamed) role. He appears to be an entirely different type of operator.
Rightly or wrongly, Nelms' role at the club hasn't been an easy one to define up until now, and his success or otherwise in it, equally so.
All that is about to change.