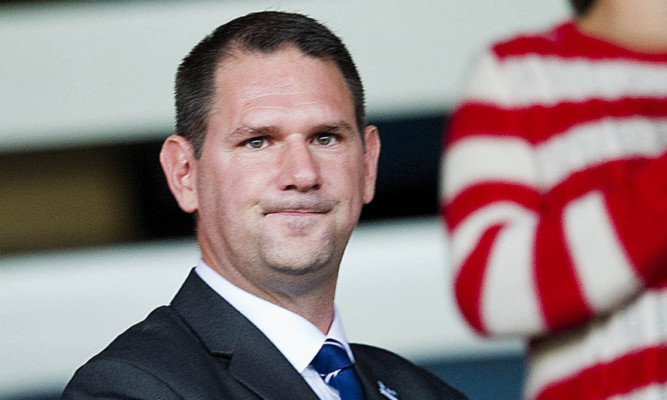 Dundee have confirmed that they and Celtic have started the ball rolling with a view to playing a league game in America next season. Courier Sport looks at the pros and cons, and the chances of the match taking place in the Land of the Free.
BackgroundWith American dollars behind them, and an American managing director, it's easy to see from a Dundee point of view where the interest to play a game in the States has come from. It's understood that the club were looking into flying across the Atlantic for pre-season last summer.
Celtic have the most to gain, though. Dundee are a provincial team rooted in their community, and will ever be thus. There's no shame in that. But the Hoops do truly have a global following and are constantly trying to widen their horizons.
The story leaked out from Glasgow, and cynics would suggest that a distraction like this at a time when Celtic's board of directors and football management are under great pressure from supporters would explain the timing.Merits for DundeeBrass tacks – Dundee should make money out of this.
With Celtic's fanbase in the States the match would surely sell-out in Philadelphia or Boston, the two locations thought to be under consideration.
Quite how Celtic and Dundee would split the gate money is unclear but the Hoops can't play against themselves so this will have to be worthwhile for the Dark Blues' money men to get on board.
As for giving up real home advantage (ie Dens), there's an argument that Dundee might actually have a better chance of winning abroad judging by how the matches have panned out in recent times in Scotland.
And, for Dundee fans who can afford it, they will get an experience of a lifetime.Merits for Scottish footballAt a time when the Scottish game is perceived to be on its knees, at least this is trying something different.
Whatever you think about Celtic, Dundee and the Scottish Premiership, the match and its implications would be talked about (it already is) and raise the profile of all involved.
Whether that would actually lead to anything substantive is open to argument, but tapping into worldwide publicity is not an opportunity that comes along very often for our domestic game.Best case scenarioWearing the one-off Star-Spangled Banner home kits and renamed Yankee Doodle Dundee for the day, the Dark Blues hammer Celtic. America falls in love with them and Scottish football. Dundee become the new pet soccer team of millions of little Tylers and Taylors and a global football giant is born. There's a knock-on appetite Stateside for everything from Dundeeland and an unprecedented run on Oor Wullie albums, The View records and Dundee cake.Worst case scenarioCeltic hammer the Dark Blues. Dundee are instantly forgotten in the States. Greg Stewart pulls a hamstring on the flight home. The jet lag costs them more points when they get back, which ultimately leads to their relegation and the experiment is never repeated again.Chances of this actually happeningVery, very slim. "Sporting integrity" is a phrase well-known to Scottish football in recent times. The SPFL would have a hard job arguing that their Premier competition still has that given the perceived unfair advantages or disadvantages from two clubs playing at a neutral venue. Even if the SPFL do see fit to let Celtic and Dundee have their way, serious doubts would remain over whether Fifa would veto the plan. When the English Premier League was considering their "39th game" abroad which they shied away from in the end it was against background music of suspected Fifa opposition. Make no mistake, if this game did happen and it was a success, it would change football forever with other nations looking to follow Scotland's lead. It's highly unlikely this genie will be allowed out of the bottle.