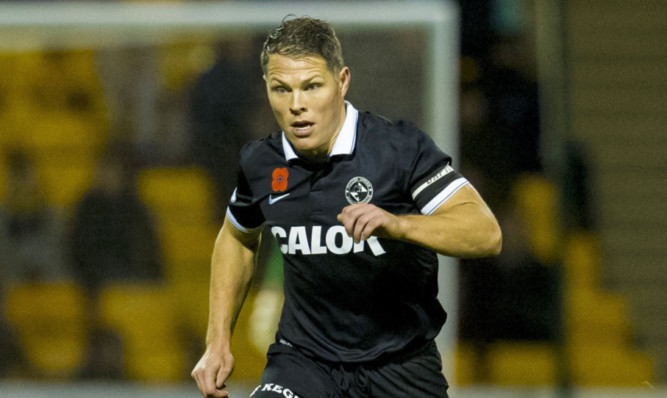 Dundee United midfielder John Rankin has been ruled out of their Scottish Cup fourth-round clash with Motherwell.
Last season's finalists will travel to Fir Park without the experienced Rankin after he failed to recover from a knee injury sustained in the league game against the Steelmen earlier this month.
"John won't make it," confirmed Tangerines boss Jackie McNamara, who will also be without suspnded pair Nadir Ciftci and Callum Morris, as well as the injured Mario Bilate.
"He is doing everything apart from kicking the ball but that's the most important bit.
"He has been able to do strengthening work but he's just not quite there.
"John is the kind of guy who hates to miss games but he took a sore one and it's going to stop him playing this weekend."
Given that they lost to Well just three weeks ago, United will be on their guard as they revisit Lanarkshire.
McNamara was also put on notice, thanks to Motherwell defender Stephen McManus's punditry on BBC Sportscene last weekend, that the home team think they know how to cope with United.
"It's never easy in the cup and Motherwell will be desperate to get through," he said.
"We played them just three weeks ago, we know what to expect.
"And we saw on Sportscene that they know how to stop us.
"It was highlighted by one of their players in the studio when they showed highlights of our Kilmarnock game.
"That doesn't bother me because I know teams will try to stop you if they think you're a threat.
"So it's up to us to counteract that and change things if we need to.
"It will come down to who is better on the day and who has the more players in form.
"We were happy with the way we played down there the last time, but you need to take your chances.
"So there are a lot of things to take into account from the last time and ultimately you have to put the ball in the net.
"We scored three goals last weekend and should have scored a few at Fir Park a few weeks back.
"The good thing is we're creating chances and look like scoring goals.
"The football is coming, the momentum is coming.
"So I'm confident going into the game."
McNamara dismissed the notion that United have something to prove in this competition after failing to perform to their capabilities in the final against St Johnstone in May, which they lost 2-0.
"Last season doesn't really change anything.
"Of course it was disappointing but I don't think it gives us an extra edge to prove people wrong.
"We have the same approach as always.
"We want to do as well as we can in the competition.
"The same goes for St Johnstone because I don't imagine they will be thinking about being under pressure because they are the holders.
"Everyone starts again with a clean slate in the competition so it's the same for every team at this stage."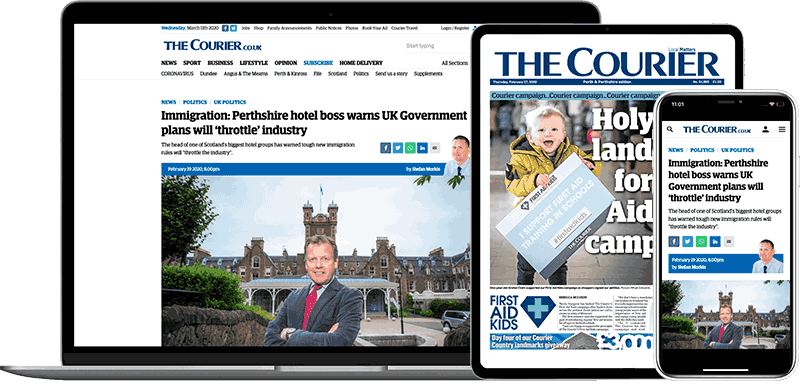 Help support quality local journalism … become a digital subscriber to The Courier
For as little as £5.99 a month you can access all of our content, including Premium articles.
Subscribe