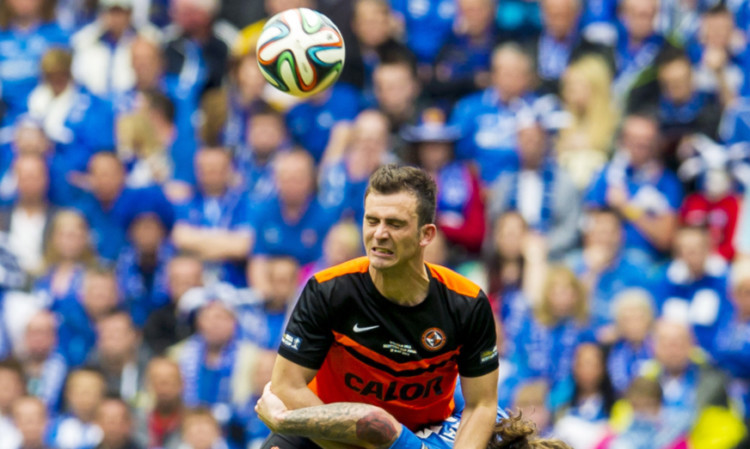 Central defender Gavin Gunning has confirmed that the Scottish Cup final was his last game for Dundee United.
The Irishman has been linked to Rangers and clubs in England, the latest being Sheffield Wednesday.
Given some of the goals the Tangerines have lost this season due to dodgy defending, manager Jackie McNamara would likely have been looking to tackle that area of the team anyway.
Now there will certainly be one change in the backline as Gunning heads off to pastures new.
He said: "This is probably going to be my last game for the club. I have spoken to the manager."
Asked how much United had done for him during his time at Tannadice, he replied: "Yeah…I have done a lot for the club as well, so there you go."
He refused to say exactly where he thought he would end up, adding: "You never know what is around the corner. I will have to speak to my family about it and then we will go from there.
"It is tough to say goodbye and this is not the way I would have liked to finish, but what can you do?"
Gunning, who tried to run off the park at full-time only to be turned back at the tunnel entrance, conceded the Tangerines were "second-best" to Saints on the day.
"When you see you have St Johnstone in the final…" he said. "No disrepect, because they would have thought that by having Dundee United in the final they would have had a big chance. ou fancy your chances so it's hard to take.
"I don't know what happened at the first goal it was a bad one to concede. We just weren't meant to win anything. We hit the post and the bar and had a few chances.
"It wasn't the best of games but on the day St Johnstone won and they are the champions.
"You want to win finals and no one wants to be second best. We were the second-best team, though, and that is a very hard thing to take."