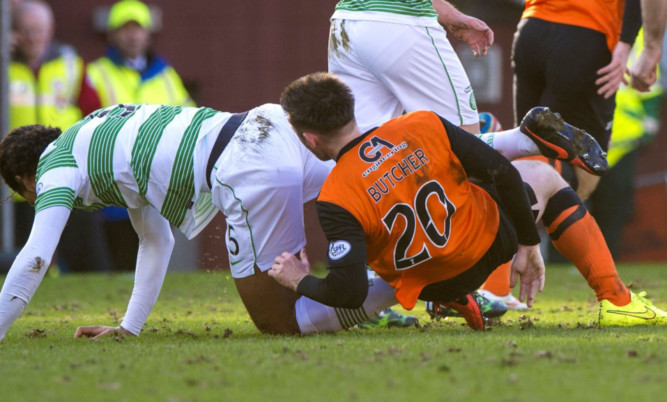 Dundee United midfielder Calum Butcher said his heart went out to teammate Paul Paton after he was wrongly red-carded.
Paton was stunned just 11 minutes into yesterday's 1-1 draw with Celtic in the William Hill Scottish Cup quarter-final at Tannadice when referee Craig Thomson flashed a red card at him.
The Northern Ireland international was sent packing along with Celtic defender Virgil van Dijk in one of the strangest decisions seen at the stadium for many a year, which will be challenged by the club.
It all kicked off when Hoops captain Scott Brown sent United striker Nadir Ciftci into the air with a reckless tackle. The ball then went Van Dijk's way and he clashed with Butcher, the duo subsequently tangling while on the ground.
Paton came in to ease the situation, if anything, but was rewarded with a straight red. It looked likely that he had been mistaken for Butcher.
The Englishman had sympathy for Paton, saying: "I haven't seen it back but, who knows, if the first challenge is dealt with I don't think it turns out to be what it was.
"I thought my challenge was fine.
"I am just heartbroken for Paul because he is a big part of our team so it was disappointing that he got sent off.
"Paul has come over and tried to calm it down if anything and the referee has gone over and given him the red card."
Asked if Thomson said anything to him during the incident, Butcher replied: "Oh no, he didn't say anything to me.
"I've got a few marks on my leg (from the Van Dijk challenge) that I could show you, but I would have to see it back."
Asked if he now expects Paton to be cleared, Butcher said: "Definitely, I think the club are looking at that and they should."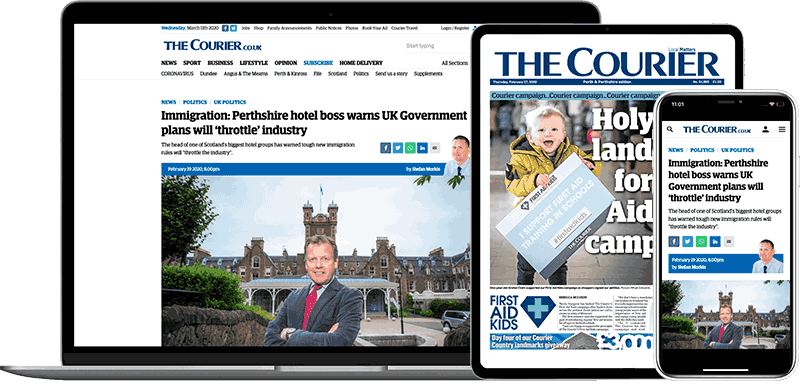 Help support quality local journalism … become a digital subscriber to The Courier
For as little as £5.99 a month you can access all of our content, including Premium articles.
Subscribe