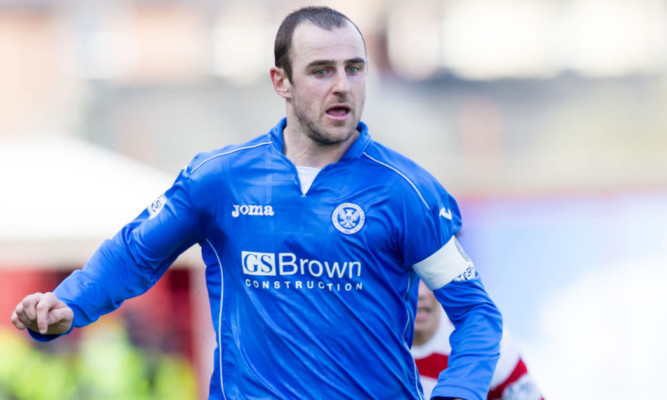 St Johnstone's knack of beating Dundee United may have been a major factor in persuading manager Tommy Wright to stay.
That is the view of club captain Dave Mackay, who has welcomed his boss's decision to extend his deal until 2019.
Since Wright took charge of Saints in the summer of 2013 he has led his team to victory over United in seven out of 10 meetings, including the one that mattered most last year's Scottish Cup final.
Now that he has turned his back on becoming the new Tangerines boss, Wright has handed Saints another significant win over their Tayside rivals.
Given the recent record between the clubs, defender Mackay feels the lure of Tannadice just wasn't strong enough to tempt his gaffer to make the move.
"There is no doubt Dundee United are a bigger club in terms of fanbase and budget but over the last few seasons we have proved we are a better team than them," said Mackay.
"I wouldn't see them as a huge step-up at the minute and there is obviously a bit of uncertainty there at the moment.
"Maybe at a different time it would have been more appealing but we are just glad he is staying.
"He knows he has a good bunch of boys here.
"There are good characters in our dressing-room and I am sure that would have been in his mind.
"It is a big thing for St Johnstone to fend off a bigger club to keep the manager.
"It is a huge boost and shows that the board believe they have the right man in charge, which they have.
"If he keeps doing what he is doing then he will end up at a big club.
"Hopefully from our point of view he will be here for a while yet but he deserves a crack at a club at a high level down south.
"We wouldn't want to see him at another Scottish club.
"Obviously the Old Firm is a different scenario because if they come in you go but I don't see the likes of Dundee United being a huge step-up."