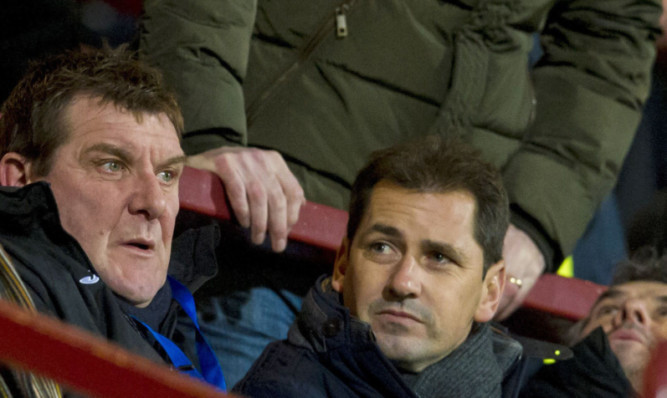 Dundee United boss Jackie McNamara has been "hung out to dry" over the cash for transfers affair, according to fellow manager Tommy Wright.
The two men have had their run-ins over the last couple of seasons, and were sent to the stand on one occasion after a touchline confrontation.
But Wright has leapt to the defence of his Tayside colleague, and was aghast that details of McNamara's contract have found their way into the public domain.
"Jackie's contract is agreed between him and another party," the Northern Irishman pointed out.
"They have both been happy with it when it was signed so it should remain private.
"I feel he's been hung out to dry with this and it's not fair.
"He's getting a hard time because people are suggesting that he's done something wrong.
"He hasn't.
"I've got a lot of sympathy for him on this.
"He's done a good job and he's improved the club.
"Jackie has been given the remit to bring through younger players and that's why they've put that clause in his contract.
"Players and managers have things in their contracts over all different types of bonuses.
"But that's between them and the club, nobody has a right to know what they are.
"I'm sure the Dundee United chairman was delighted to pay whatever he was due because he's earned it.
"He's done the job they asked him to do."
Wright added: "It was suggested at the weekend that having a clause like this in a contract would influence selling players.
"That's total nonsense because, believe me, as a manager you want to have the best team you can.
"If you don't get results you get the sack so you want to stay in your job.
"So that argument doesn't make any sense."