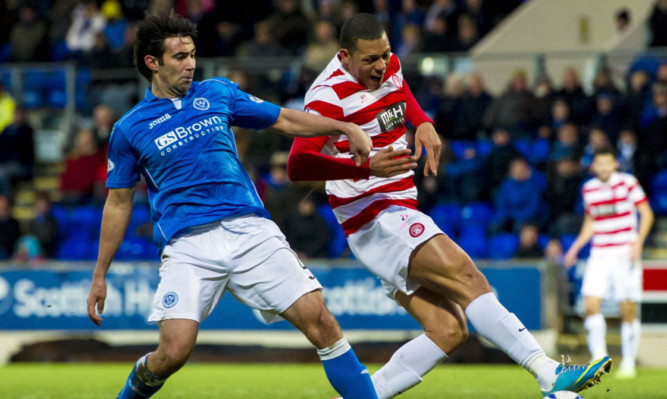 Simon Lappin insists there is nothing stopping St Johnstone stringing together another good run of results to get them going again despite back-to-back defeats to start the year.
Losses to Aberdeen and Hamilton have seen Saints slip off the pace in the top half of the table, and Tommy Wright's men are now seemingly facing a fight to consolidate their spot in the top six over the coming weeks.
But although they have had a disappointing start to 2015, Lappin stressed that Saints have not undone the good work they did in December when they won six games on the trot.
"We were looking to bounce back from the Aberdeen but it's another defeat and we need to dust ourselves down and go again," he explained.
"But we can always go on a run again like we did last month.
"We're disappointed to lose the last two games but we're not going to get too down about it because we've been in this situation before, where we lost five in a row but then we went on a great run.
"So we need to get back to that.
"There's no point getting down about it.
"We'll look at the Hamilton game and see what we can do better, there's obviously a lot we can do better and hopefully get back on a winning run again.
"The six wins we had does give us confidence we can do it again.
"We've now lost two in a row but that's not dented our confidence, it's disappointing but we need to bounce back.
"There's a lot of football still to be played and hopefully we can get back on track."
Lappin is better known as a midfielder but was switched to left-back against Accies on Sunday, although it's a role he did not mind fulfilling.
"It's been a while since I've played there but if the manager asks me to play anywhere I'll do my best to do a job for him," he added.
"We've had one or two injuries and he has to utilise his squad.
"I'll do my best for him."
Lappin's manager was not happy about the treatment some of his players endured at McDiarmid Park on Sunday, particularly James McFadden, whose frustration eventually led to a red card.
For his part, the 31-year-old reckoned McFadden did receive a rough ride but refused to blame referee Andrew Dallas for his side's setback.
He noted: "There were a few incidents throughout the game but the game is littered with things like that.
"I couldn't really see what happened for the second booking, there were a crowd of bodies in front of me, but it was disappointing he was sent off and going down to 10 men makes it even harder.
"James will be disappointed as well but there was a few tackles in the middle of the park where i can't believe the referee never gave free-kicks for James.
"Obviously he's got great ability and he's the one who can win a game out of nothing, so teams are aware of that.
"He knows himself he's going to be a marked man because of his ability.
"He's had it his whole career, he's used to it and gets on with it and goes and plays his own game.
"But this is football you get decisions sometimes and one or two go against you.
"I'm not going to blame the referee for the defeat, that wasn't the case, we weren't good enough and Hamilton did to us what we should have done to them."
Saints now have an enforced break after Celtic requested the cancellation of this weekend's scheduled fixture, and Lappin hopes the lay-off will help them regroup.
He added: "After a defeat you want to get back into games to put that right.
"But the powers-that-be have decided that they (Celtic) are going to play in whatever tournament it is and we've got a free week now.
"So we'll need to wait a couple of weeks now to put this right."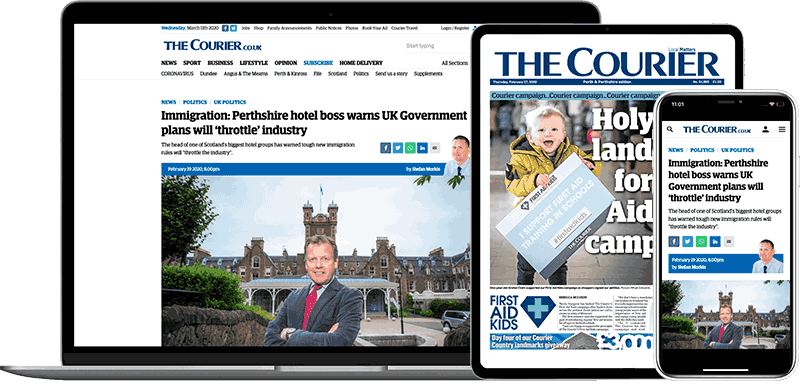 Help support quality local journalism … become a digital subscriber to The Courier
For as little as £5.99 a month you can access all of our content, including Premium articles.
Subscribe